Zynga is continuing to make moves in the online gaming world. This time they've acquired the team behind PokerTableRankings from poker services provider MarketZero.
The deal sees Zynga take on MarketZero personnel but not actually the company itself, as a statement from Zynga read, "This acquisition leverages the knowledge and expertise of the team."
If they had acquired the company, it wouldn't be the first after they took over a company for each of the past 11 months but chose not to make "the largest online portal tracking career statistics of online poker players" their latest.
It was only last month that the free play poker provider dipped their feet in the live game water by putting on the first Zynga Pokercon and this move will only strengthen their business. The acquisition also shows Zynga is increasingly looking at play for money online poker as their next move.
It's not a coincidence that sites using social media are performing handsomely right now after a report cited the fact that they're drawing a more universal fan base. This may explain Chilipoker deciding to join in the grand club of social networking with Chiliconnect and more sites may follow suit.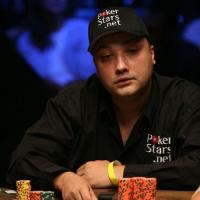 The latest stop on the European Poker Tour (EPT), Berlin, saw day 1A come to a close yesterday, with Romanian Cristian Dragomir taking the early lead.
After making the EPT Snowfest final table last month the European has done his chances in Berlin no harm by taking the early chip lead with a count of 205,000. Trailing him in second is the runner up from last weekend's WPT Bratislava, Mayu Roca Uribe, and with the field likely to pass the 700 mark the players still have plenty of work left to do. The organizers will just be happy if the event goes off without a hitch after last year's heist.