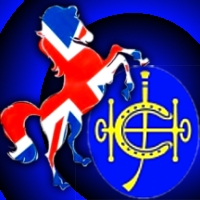 Included in the recent British Gambling Prevalence Survey were some encouraging figures for horse racing enthusiasts. Playing the ponies clocked in as the UK's third-most popular form of gambling, trailing only lotteries and scratch cards. All told, 16% of the survey's 7,756 responders (21% of men, 12% of women) admitted to putting a bob or two down on their favorite nag. That's only 1% down from 2007's tally, and racing ranked higher than those who fed money into slot machines (13%), played bingo or bet on sports (both at 9%).
There aren't usually concerns over the future at the Hong Kong Jockey Club. During the recent financial meltdown, some of its members transferred a combined US $256m into their betting accounts because they viewed the 126-year-old Club as a safer institution than the banks. Hong Kong derives 7% of its total tax revenues from the Club and charities received over $195m from the Club last year. But as CEO Winfried Engelbrecht-Bresges recently explained to Bloomberg's Frederik Balfour, the Club's "competitiveness is at risk" from online betting sites.
Engelbrecht estimates that online operators outside Hong Kong offering bets on the Club's races earn anywhere from one-third to 100% of the Club's take. (Way to get specific, Winfried.) Even more worrying to Engelbrecht is that because these operators don't kick back taxes to Hong Kong or pay to stage the races, they can offer punters better returns. Paradoxically, the Club offers bets online for European football matches, from which it derives 30% of its revenues. Engelbrecht is also pushing the Hong Kong government to allow it to offer wagers on other sports, including the National Basketball Association. Be interesting to learn how much the Club pays the European football leagues for the privilege of offering wagers on their product. Meanwhile, NBA commissioner David Stern is waiting to take Engelbrecht's call – and his check.
Comments