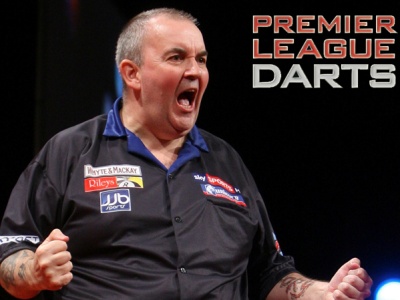 If today is anything to go by then next time this particular online gambling provider releases any information, ready yourself for a whole lot more as the day goes on.
After a weekend that saw the likelihood of 888 teaming up with Ladbrokes diminishing and today seeing them release a fairly impressive set of figures, a sponsorship deal was probably the crowning glory that their Monday needed. (Here's a hint…they got it!)
Ahead of the season beginning this Thursday night, 888.com was today announced as the title sponsor of the 2011 season of the Professional Darts Corporation (PDC) Premier League Darts. It marks yet another gaming firm entering into an agreement with the darts, and follows Bodog's successful sponsorship of the World Grand Prix in October.
"We are delighted to welcome 888.com back into darts as the title sponsor for the Premier League Darts," said PDC Chairman Barry Hearn.
"This tournament has emerged as the biggest indoor sporting event in the country in recent years and we look forward to welcoming a record number of fans to the country's 15 biggest arenas.
"With television coverage being shown worldwide, the 888.com Premier League Darts will provide an ideal showcase for 888.com's online casino and poker brands."
Adi Soffer-Te'eni, Managing Director of 888.com, stated: "We are extremely excited to have the opportunity to once again be involved with this event.
"Over the years the Premier League Darts has grown substantially and now with an international reach we feel it's the perfect time to align our brands again."
Phil Taylor will again be favourite for the 15 week long tournament and if you throw into the equation that he won it last time 888 sponsored it then he hasn't as good a chance as any.