There have been hundreds of hands that have taken place in the world Series of Poker in Las Vegas that have shaped the development of the game we love. Poker has always relied on these moments of narrative drama to base the next era of advertising, business development and player recruitment upon.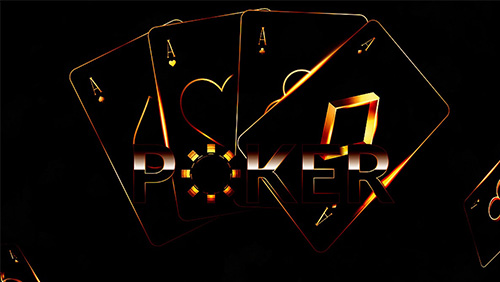 Of all the many dramatic moments at the WSOP, however, perhaps it is Joe Cada's Main Event victory over Darvin Moon in 2009 that has changed the future of poker more than any other.
There was so much more on the heads-up between Darvin Moon and Joe Cada than just the money. There were, of course, many millions of dollars on the line, with the runner-up finish worth $5.1 million to the $8.5 million on offer to the winner.
For a start, there were the bragging rights. Phil Ivey, who bubbled the WSOP Main Event final table of 2003 courtesy of Chris Moneymaker's river, made the November Nine this time round, eventually finishing 7th. He wasn't the only major name at the felt, however, as even James Akenhead, who came 9th, won over a million dollars, cashing for $1.23 million. Jeff Shulman ($1.9m) finished 5th, while French poker legend Antoine Saout came 3rd for $3.4 million.
To finish in the top two at that final table was one thing, but to win it would be quite another. Darvin Moon and Joe Cada came from different tribes in the poker world. Cada was the young gun, and at 21 years old would break the record by becoming the youngest-ever winner if he could seal the deal.
Moon was the amateur-turned-hero hope. A tree-feller by profession, if he could topple Cada then he would become a household name. 'Shooting for the Moon' might have taken on a poker-specific meaning in the decade to come.
The final hand was a coinflip, yet it had all the excitement of hands where the key decisions are made on later streets. Cada was the player with the pair, holding pocket nines, while Moon had jack-queen of diamonds.
It's right that before we describe the action of the hand, we talk about Cada and Moon's respective camps. Moon was given plenty of support, but it all felt like it came from people who were hoping he'd win rather than expecting it. Cada had plenty of poker players in his corner, not least backer and mentor Cliff 'Johnny Bax' Josephy, who would suffer his own 'I Knew It' nightmare at the final table felt many years later. 
The blinds in the final hand are 600,000/1,200,000 and Cada makes it 3 million off the bat. Moon's raise to 8 million chips is fairly signposting for jack-queen (or a similar hand such as king-jack or king-queen) and Cada wastes no time in moving all-in for 72.3 million. Moon calls for his tournament life and stands up to watch the race unfold.
While Moon stands alone, arms folded across his barrel chest, Cada suddenly looks tiny. I've met him and although shorter than most, he's nothing of the sort. Cada has a presence and a charm that is ten foot tall. In the moment his all-in is called, however, he seems to be reduced to the essence of his being.
It's not just that Moon is hoping to hit to stay alive, either. It's important that the context of the hand is clear on watching it, because this is a flip for almost all of the chips. If Moon hits a jack, a queen or either straight or flush cards, he's going to have a massive chip lead with which to close out the contest.
The flop is safe, with no diamonds and no card higher than an eight. Cada stands up and spins around to face his crew, with Johnny Bax front and centre. Cada collapses onto him, holding on to his shoulders as the turn card comes a king. A magical look or relief washes over the face of Bax and he reacts as if to say 'Well, that's the paint card we wanted to see.'
The seven on the river isn't even witnessed by Cada; he's buried in a sea of yellow shirts as he takes the title to cheers that deafen him and drown out part of the commentary. Emerging triumphant from his vast entourage, Cada is congratulated by Darvin Moon, who sportingly lifts aloft the arm of his vanquisher. It suddenly looks like Cada has slayed the giant and become one himself, visually growing in stature in a trick of the overhead lights.
Joe Cada's victory changed the future of poker. Every kid with a dream could see that they wouldn't have to wait until they worked a job for a quarter of a century and took a shot, like Darvin Moon. They could win it all right there and then as the next Joe Cada.
Cada still plays in Las Vegas every year the World Series returns to the City of Lights. He's since won plenty more millions and even bagged three more WSOP bracelets, his most recent coming as a pair in 2018. He's cashed 35 times in Las Vegas at the pre-eminent poker festival in the world. He's still only 32 years old but meet him and you'll feel like he has the energy of  21-year-old. It's as if the magic of that moment means he'll never really age. 
Darvin Moon cashed just ten times in his live poker career, with the last of his results a 6th place finish in a Rio Daily Deepstack event in 2016. I played one of those events a year later and at one table, at least two of my opponents took a nap during play.
The battle of Joe Cada and Darvin Moon, decided by one simple yet crucial coinflip, didn't just define an age of poker. It defined the direction the game would take in the next decade, a direction that shows no signs of slowing down.
It's a young player's game, and Joe Cada's victory in 2009 will always be remembered as the start of something huge… and not just for the man himself. 
Watch the final hand in all its majesty right here as the kid was crowned a king.