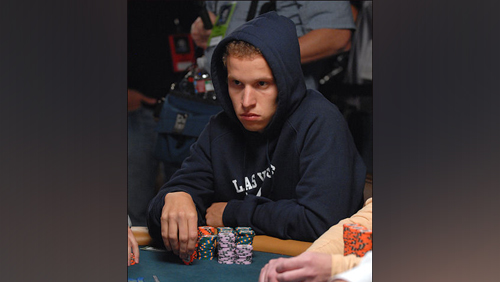 A dozen years ago, a quiet, mild-mannered Danish player called Peter Eastgate won the World Series of Poker Main Event. At the time, it was amazing because of his age. At just 22 years old, Eastgate became the youngest WSOP Main Event winner in history.
However, all these years later, the lesson we might learn from Eastgate's victory and subsequent withdrawal from the spotlight poker stardom put upon him is that to win in poker is not as uncommon as to be victorious in walking away from the game.
Poker is, by its very nature, a game within which an exit strategy is almost inherent. In this excellent 2018 article on ESPN by Bernard Lee, Eastgate was interviewed about why this was the case and had few great answers. It was, in essence a decision he made after worrying about the effect his side hustle of sportsbetting had cost him and the emotional impact losing at gambling had on him.
As far as we're all aware, Eastgate is still living the simple life and is as happy to have left poker now as he was when he made his final cash three years after his semi-retirement in 2010. Reading his thoughts on the peace it brought him to do so, it's hard not to wish him well in those endeavours.
Eastgate was eclipsed as the youngest-ever winner in the following year as Joe Cada overcame Darvin Moon to set a new record. Just 21 years old, Cada went on to win far more in time, totaling $14.25 million in tournament winnings to Eastgate's $11.1 million. The $2 million Eastgate won in addition to his WSOP winnings equate roughly to what he lost in sportsbetting, so perhaos it was a fitting amount to be left with – the amount he won back in 2008.
As you can see from the final hand, however, what really marks Eastgate out among the many WSOP Main Event winners we've written about in recent weeks is how calmly he takes victory, how cool he appears to be about the whole hoopla.
The final hand says everything about the future of poker, and in an odd foreshadowing of poker future, both men took the drama in their stride. The four on the turn gave Demidov two pair but Eastagte the 'wheel' straight, and all the money went into the middle on the river of a meaningless seven.
"That turn card could be a $9 million-dollar turn card for Eastgate."
When Demidov moved all-in on the river and Eastgate called, the Danish player went, as the commentators said at the time 'from unknown to unreal'. Eastgate would remain signed with PokerStars for 20 months after the Main Event as part of their 'roster of champions', but in a shock move would leave their ranks in 2010.
"When I started playing poker for a living, it was never my goal to spend the rest of my life as a professional poker player," Eastgate wrote at the time. "My goal was to become financially independent. I achieved that by winning the WSOP Main Event in 2008. The period following has taken me on a worldwide tour, where I have seen some amazing places and met many new people; it has been a great experience. In the 20 months following my WSOP win, I feel that I have lost my motivation for playing high-level poker along the way, and I have decided that now is the time to find out what I want to do with the rest of my life.
Thereafter, 'Stars said all the right things and thanked Eastgate for his representation. Many doubted Eastgate would really hang up his four-bets. However, in November of that year, Eastgate put his WSOP Main Event bracelet up for auction on eBay. With the opening bid at $16,000, it eventually sold for $147,500. He must be broke, many thought. But he wasn't; Eastgate donated the money to UNICEF, and while he returned to poker in 2011, 2012 and 2013 in fleeting revisits to the felt, Eastgate's career as a poker player was over.
Looking back at his move now, it seems like an incredibly strong one. Eastgate worked hard to get to the point where he could win a major poker tournament. He did so in the biggest one of all and having done so, largely banked the money.
Having an exit plan to a poker career almost seems like a self-defeating policy. Why would you want to curtail a profit-making career where you get to play cards for a living? Poker is a great game and has led many shy yet intelligent people to social lives they otherwise may have struggled to construct. Others, more inveterate gamblers for example, found a structure to poker that has allowed them to reign in their losing ways and instead convert a fearless gambling nature into a profitable job with an organized timetable of tournaments or cash games.
Poker can be anything the individual player in question wants it to be. It can be a route to fame or fortune, it can be a lifelong profession, it can be a method of coming out of your shell after University or other studies. Meeting people, travelling the world, figuring out what you want to achieve in life, it can all be done within the framework of poker tournaments, whether live or online.
It can also be a means to an end. It can be a game you play with your heart and soul until one big score leads to a rethink, to reinvestment, to passion projects. As players such as Fedor Holz has shown, these ambitions can have no limits. They can be all-encompassing or part-time. As REG or Dan Smith's Double Up for Charity has shown, they can be charitable, giving back to the world in an altruistic manner.
Peter Eastgate will always be remembered by poker fans for his WSOP Main Event victory of 2008. That event, more than any other, remains frozen in its time period in a way poker seldom is. Eastgate will live forever in that sense, in his reversed snapback, his calm demeanour at the table and statuesque image being a product of its environment. But what Eastgate showed in 2008 was that poker didn't have to define him as a human being, and the manner in which he left poker behind a decade ago was a good example of how poker can be a game that takes up a period of any player's life without ruling it.
Of all the lessons to take from poker players, it is an important one that was passed on by Peter Eastgate years ahead of its time back in 2010, just two years after he won the $9.1 million WSOP Main Event top prize.