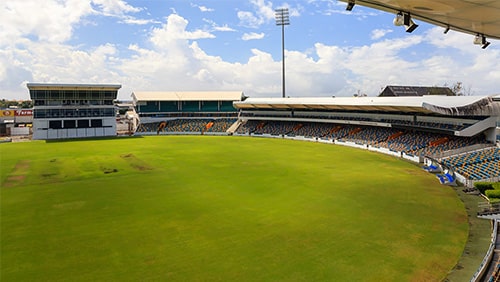 Former Sri Lanka sports minister Mahindananda Aluthgamage sent shockwaves around the cricket world with the claim that Sri Lanka were paid to lose the World Cup final to India in 2011. Aluthgamage allegations follow on from similar claims from former Sri Lanka captain Arjuna Ranatunga.
The former sports minister aired his allegations this week to Sirasa TV: "I tell you today that we sold the 2011 World Cup finals to India, even when I was sports minister I believed this. I stand by what I say."
Former Minister Mahindananda Aluthgamage says 2011 Cricket World Cup Final between India and Sri Lanka was fixed and it was led by Captain Kumar Sangakkara. @ICC @cricketworldcup @KumarSanga2 @sp_Indiacricket @mahindananda pic.twitter.com/VALkC2Fdm9

— World Broadcasting (@WorldBroadcast3) June 18, 2020
Aluthgamage offered up no evidence of match-fixing allegations and refused to elaborate further.
In the 2011 final, Sri Lanka batted first, scoring 6/274, thanks to a brilliant 103 from Mahela Jayawardena. India were deep in trouble, losing superstar Sachin Tendulkar cheaply for 18, before poor fielding from the bowling side opened the door for India to claim their maiden World Cup trophy. "In 2011, we were to win, but we sold the match. I feel I can talk about it now. I am not connecting players, but some sections were involved," he said.
2011 Sri Lanka skipper Kumar Sangakkara expressed his doubts over the claims, calling on Aluthgamage to share his evidence with the International Cricket Council (ICC).
He needs to take his "evidence" to the ICC and the Anti corruption and Security Unit so the claims can be investigated throughly https://t.co/51w2J5Jtpc

— Kumar Sangakkara (@KumarSanga2) June 18, 2020
"Since he says he has evidence and proof, the prudent thing to do is to go to the Anti-Corruption Unit of the ICC and put forth his claims so they can investigate them thoroughly and come to a conclusion whether what the former minister says is true or not," Sangakkara said.
Sri Lankan cricket authorities have been under pressure to clean up corruption in the game. Earlier this month the board stated that three former players were being investigated by the ICC over corruption claims.
The Sri Lankan Cricket Board introduced tougher restrictions on sports betting in an attempt to close down match-fixing and corruption. Several current and former players have been found guilty of corruption over a two year period.
Former Sri Lankan paceman Dilhara Lokuhettige was suspended for corruption in 2018, joining former captain Sanath Jayasuriya and fast bowler Nuwan Zoysa. Jayasuriya received a two-year ban after pleading guilty to two counts of corruption and obstructing ICC investigators.