While there has been no official indication that putting an integrated resort (IR) in Osaka, Japan may be losing its luster, the question is valid. Given that the city has just announced that another six months will be needed for its request-for-proposal (RFP) process after already having delayed it a couple of times, perhaps Osaka's casino partner, MGM Resorts International, is having second thoughts. In addition, the city's mayor, Ichiro Matsui, has confirmed the previously-revealed assertion that any project could not conceivably be ready until 2027 or 2028.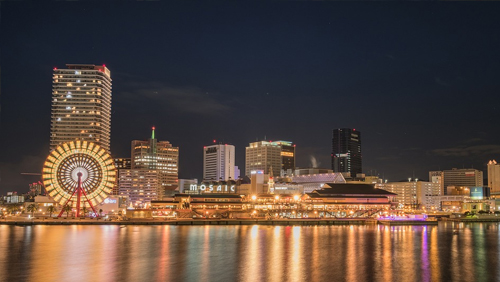 Osaka has been on the shortlist of potential candidates to host an IR since the subject was first brought up by Japanese lawmakers. The initial idea was to tie in the casino launch with the 2025 World Expo, but the magnitude of establishing an entirely new gambling regime in the country proved to be an overwhelming task, and timelines began to be extended almost immediately. The coronavirus pandemic hasn't helped matters, but requesting another six months seems to be a little extreme.
According to Matsui, MGM, which, in a partnership with Orix, was selected as Osaka's casino partner. The mayor asserts that the latest delay has been requested by MGM because COVID-19 has prevented company representatives from meeting with local officials. Matsui explained to media outlets, "I have received a message from the operator asking for a short extension. The investment capacity of the operator has taken a blow, and we will consider this when we are determining an opening time. I can foresee an overall delay of between one and two years."
The RFP window was initially going to close in April before Osaka agreed to a three-month extension in March. It's a little puzzling that so much more time is needed given the fact that MGM is a well-established casino operator with tons of experience in launching new facilities. The assertion that the deadline needs to be extended for so long because people haven't been able to meet due to the coronavirus also seems a little odd, considering the vast prevalence of telecommunications equipment that is available for remote conference calls.
Local delays in the IR plans aren't the only ones being seen. It's possible that the Japanese government is ready to slow down on the IR initiative, as well. According to Asian media outlet Nikkei, the country's IR Basic Policy won't be ready this month. Initially, the framework was to be ready last January before being put off until now. However, Nikkei indicates, without an official statement from the government, that the process is going to be delayed a little longer. According to the law that set the casino wheels in motion in the country, July 26 of this year is the drop-dead date to have the plan in place.