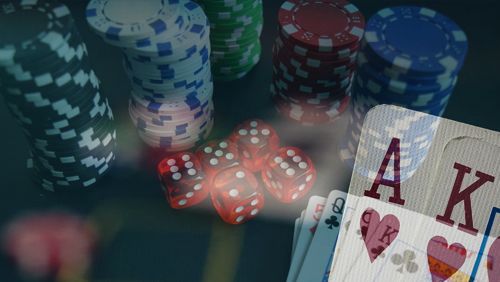 The 2019 Poker Player's Championship was a thrilling affair. Won by popular player Phillip Hui for just over a million dollars, it had everything. Phil Ivey took the lead early in the PPC then bombed out in 8th place. Shaun Deeb threatened to win the Player of the Year award but bowed out in 5th place. With four players left, however, one of poker's baddest ever beats hit Bryce Yockey like a freight train.
It's not that Yockey started the hand as a big favourite. It's that he began the play-out in the 2-7 Triple Draw hand with a 99.84% chance of scooping the pot. Somehow, however, Josh Arieh managed to upset those odds and win a pot that 624 times out of 625 cannot happen.
For a start, the hand that Yockey was dealt, 7-6-4-3-2 has only a 1 in 2,458 chance of coming to you without needing to trade a card. Josh Arieh, Yockey's opponent in the hand, needed to draw three times to beat him and run as purely as Usain Bolt in his prime to overtake him. Arieh needed to draw to a straight, then draw to the perfect '7-5' low hand.
The best hand in 2-7 Triple Draw is therefore 7-5-4-3-2, with 7-6-4-3-2 (the hand held by Yockey at the original deal) an incredible 99.84% favourite to take the hand, with Arieh holding ace-queen-6-5-3. Trading the ace and queen in the first draw, Arieh receives another queen and a deuce. This time, he just tosses the queen and receives a four. It's good, but it's not quite there. Now he needs a seven to replace that six to overtake Yockey. Arieh takes the bet, trades the card, and incredibly it comes in!
"I cannot even believe what just happened." Nick Schulman exclaims in the commentary booth. He's not the only one – all four players at the table are just as stunned.
"The bad beat to end all bad beats," Schulman says, going on to call it 'the worst beat I've ever seen in a televised tournament'.
Yockey would bust in 4th place for $325,989, winning less than half of the $679,426 Arieh banked for finishing as runner-up to Hui in the event. The and went down in history and led to a Tweet-off about the odds following the collective gasp around the Rio.
June 29, 2019
If you've ever been unlucky enough to lose with aces against kings after seeing a king land on the river, you were a 95.45% favourite after a blank turn. It's possibly only Bryce Yockey who has ever felt this bad after a beat, so count yourself lucky the next time you lose a pot the odds said you had an almost certain probability to win.
It was never as certain as the one Bryce Yockey should have won in the 2019 WSOP Poker Players' Championship.