It has taken much longer than anyone had initially anticipated, but Japan is finally almost ready to present the final version of the government's Basic Policy, the generic framework that will serve as the foundation for the country's integrated resort (IR) market. Many people had thought Japan would now be at a point where it was making the final choices for the first three licenses to be issued, but establishing a new industry, especially one that hasn't received an overwhelming amount of support, is proving to be a monumental challenge. According to the latest update, the Basic Policy must be ready by July 26, but what happens after that is anyone's guess. According to Bay City Ventures, a consultancy firm out of Japan, it could be next year before the plan is put into action.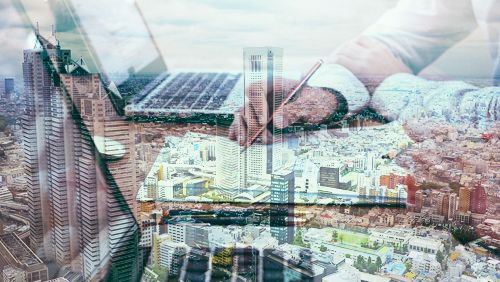 Joji Kokuryo, Bay City's managing director and recipient of the G2E Asia 2019 Industry Rising Star award, asserts in his report (in pdf) that there is "no date more important than 30 July 2021." He adds, "The submission period for IR implementation plans to the Central Government by local governments and their IR partners runs from 4 January 2021 to 30 July 2021. This clear deadline affects every single timeline. If there are to be changes, it is much more likely that the July 2021 deadline is moved than the 26 July 2020 date, as the latter would involve revising the IR Implementation Law."
The Basic Policy has been created to serve as only the foundation, but there are plenty of other aspects of the IR operations that have not yet been defined, such as taxes and specific gaming regulations. These will all factor into the final makeup of Japan's gaming industry, and are important pieces that could potentially impact how operators present their casino plans. A delay of even a month can completely throw the entire schedule off.
Kokuryo explains, "The four candidate local governments [Osaka, Yokohama, Nagasaki and Wakayama] have been moving around their schedules for a variety of reasons, however the one constant has always been to have their IR business partner decided in Autumn 2020. This is a simple back calculation from the 30 July 2021 deadline, because there must be sufficient time to openly discuss and create a sound business plan for their application to the Central Government. "Regardless of when the RFP procedure begins, local governments currently have a rough estimate of two to three months after receiving operator proposals to select their IR partner and at the very least seven months to finalize with their partner an IR business plan. "This makes for a very tight schedule."
To be fair, Japan has had to deal with more pressing matters, such as the global coronavirus pandemic, which has forced the government to shift priorities temporarily. However, leaders are determined to get things rolling at a much quicker pace and have said that no more delays will be seen.