This completely virtual SBC Digital Summit has been nothing short of an overwhelming success. All week, the global gaming industry has had incredible insight into what is happening as a result of the coronavirus, as well as what is coming in the future. Bringing everything to a close today, emphasis was placed on two hot topics that are becoming more relevant as the gaming ecosystem changes – how to manage operations remotely and how affiliates are playing a major role in the evolving space.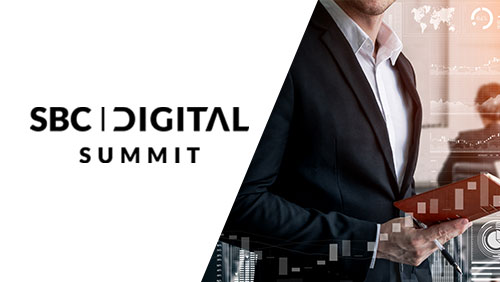 Representatives from KPMG Malta, Matthew Scerri and Claudine Borg Azzopardi, provided an invaluable contribution to how companies can stay focused and complete their goals while employees adapt a remote working environment. Like never before, the gaming industry is having to rely heavily on the self-discipline and responsibility of its employees, individually sheltered from the rest of the world due to stay-at-home orders across the globe. While making such a drastic and sudden switch from an office to a remote environment can potentially cause issues, there are ways to mitigate any problems that might emerge.
It's important that businesses provide clear guidance on the tasks and responsibilities that are delegated out to the workforce. They have to ensure that everyone understands the proper internal structures, so employees know where to turn for answers, and they also need to be ready to support wellbeing and social cohesion in spite of the physical separations. There are some challenges that will have to be mitigated, such as how to keep motivation high and how to properly evaluate performance, but companies that develop strong regimens of communication and detailed workflows will be able to easily overcome these issues.
Following that highly enlightening and insightful presentation, it was time to take a look at the world of affiliates in the gaming industry. Two separate seminars were held to cover both the marketing side of the operations and how the space is going to evolve going forward, and brought together several representatives from affiliate and gaming channels that are helping to shape the sector's future.
Things kicked off in The Thin Line Between Marketing and Enticement seminar with conversation on how the affiliate segment has changed over the years. With representation from global players like NEL Advisory, Rightlander, RAIG and more, it became apparent quickly that everyone related to affiliate operations wants to help make the segment more productive and above-board. Everyone acknowledged that there are certain affiliates that have no problems bending the rules, even if their efforts are unethical, and the community as a whole is working to change this. If they don't regulators will, and the outcome won't be as pleasant.
There are challenges that affiliates face, just like the gaming companies, due to regulations that change from one country to the next, as well as changes that are currently being seen in the gaming space. Poker and eSports, for example, have seen more attention since COVID-19 came around, leading to different marketing channels for the affiliates. However, not everyone can offer the activity in all of their jurisdictions, and there's no guarantee that these will be around once things return to normal. One thing is for sure, though – the gaming operators and their affiliates are going to have to work more closely than ever to ensure that they abide by established rules.
That same concept was seen when Andrew McCarron of SBC and Better Collective co-founder and CEO Jesper Sogaard got together for the A Vision for the Future of Affiliation seminar. Affiliates have been around for about 20 years and their role has changed extensively over that time. Where previously they were operating on the fringes of the gaming industry, they are now almost required to be more active, taking on a more responsible, mature role in how they conduct business.
One of the things that will drive affiliate success in the future, while having to deal with tighter regulations and more scrutiny, is offering value-added services to the consumer. They need to give users something to draw them in before sending them on to the final gaming destination if they want to remain economically solvent. Just as any business segment constantly changes, so does the gaming affiliate segment, and operators have to have their finger on the pulse of the industry at all times if they expect to remain relevant.