Years of preparation to win an integrated resort license (IR), with potentially several more years left to plan and build a resort, aren't about to be put on hold for a simple national emergency. Yokohama mayor Fumiko Hayashi has declared the city will push ahead with its bid with no delay.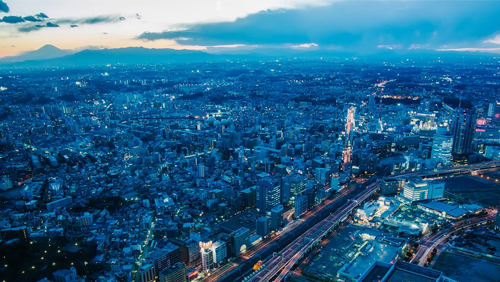 "We will not review the schedule for the IR bid during the spread of the COVID-19 outbreak," Hayashi said at a press briefing. These comments came shortly after Japanese Prime Minister Shinzo Abe declared a national emergency in Japan.
Seeing as Abe hasn't also declared a suspension to the application process, Hayashi said Yokohama would simply have to press on. "The government says it will not change the period of January to July of next year [for the applications]," he said. "As a city, we are now moving toward a decision, and we cannot move the schedule because we need to meet the country's schedule. We cannot stop now."
Yokohama is just in the process of ramping up for its bid. At the end of March, the city expanded their IR promotion office, hiring an additional 14 staff. Freezing their efforts now would make that ramp up a bit of a waste.
He's did show some consideration for the current state of emergency. "However, I believe a lot of things will happen, so I can't say that everything will go according to schedule, but at this stage the government's policy has not changed, so we will proceed."
Opponents of Yokohama's IR bid have pressed the mayor to freeze the process. But despite their best efforts, and whatever ammunition comes their way, Hayashi has pressed ahead.
An example of that comes from a Yokohama-survey, reporting just 0.5% of its adult citizens have issues with problem gambling. Most who struggle with it have turned to pachinko and slots, with an average amount gambled at JPY 30,000 ($277) a month.
For those trying to portray gambling as a significant danger to Yokohama, this low figure suggested the problem was overblown. Yokohama has also already addressed the topic with promises of implementing problem gambling countermeasures in preparation for its IR bid.