London, 20th February 2020 – Continuing their long-standing cooperation, the National Council of Legislators from Gaming States (NCLGS) and Clarion Gaming have signed an official agreement to develop and offer the International Legislators' Agenda (ILA) at Clarion Gaming's flagship events, with particular focus on ICE London and ICE North America. Clarion Gaming will also become the NCLGS official events partner.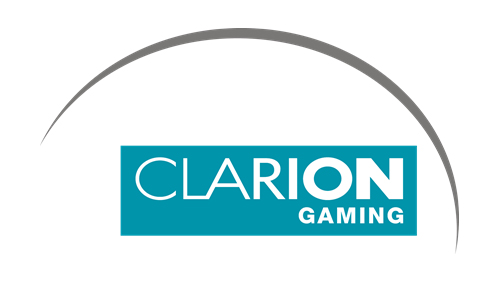 The International Legislators' Agenda is a program of educational and networking events aimed at regulators, policymakers and government officials in attendance at ICE shows around the world. Inclusive of informal roundtable discussions, Regulators' Lunch, networking receptions and tours to gambling and gaming facilities, the ILA provides an exclusive environment open to policy-makers and regulators only to discuss regulatory and legislative challenges and solutions.
NCLGS will be endorsing the International Legislators' Agenda to its membership as part of this partnership, which has already seen NCLGS leadership and executive directors from global consultancy group Spectrum Gaming participate in policy and regulatory events in London, New York, Boston, Sao Paolo and Brasilia. Clarion Gaming will, amongst other benefits, promote NCLGS annual meetings and offer a fund for NCLGS members to participate in the ILA at ICE North America. Spectrum Gaming Group, which serves as both executive director of NCLGS and Global Advisor to Clarion, is working with Clarion to develop the program.
Senator Bill Coley, NCLGS President, commented: "The ILA at the ICE events consistently delivers invaluable opportunities for legislators and policymakers to share best practices and identify future challenges. As we face a rapidly changing regulatory landscape in the United States around sports betting and iGaming, we will be encouraging our member states to attend and take full advantage of the global resources offered by the ICE brands. I'm looking forward to connecting with other NCLGS members and a wider regulatory community at the upcoming ICE North America in New Orleans."
Ewa Bakun, Director of Industry Insight and Engagement for Clarion Gaming, who oversees the International Legislators' Agenda, added: 'Engagement with policy-makers is critical and therefore we are thrilled to continue to be the NCLGS main event partner, promoting their high level legislators' conferences to our global audiences and welcoming the NCLGS legislators at our events, through the International Legislators' Agenda.'
About Clarion Gaming
Clarion Gaming provides a full range of services to the entire spectrum of the global gaming industry, including exhibitions, conferences, technical training, research and digital information. Our products, which include ICE exhibitions, the world's largest gaming technology events, are delivered globally and attract more than 35,000 attendees annually in locations spanning Africa, North America, Asia and London.
About NCLGS
NCLGS is the only organization of state lawmakers that meets on a regular basis to discuss issues relating to gaming. Members of NCLGS serve as chairpersons or members of state legislative committees responsible for the regulation of gaming in their state legislative houses. NCLGS does not promote or oppose gaming but is primarily concerned with the regulation and economic and social impacts of the industry. The NCLGS Foundation is the educational and research arm of NCLGS. The 501(c)(3) non-profit is a source of non-partisan data on issues of gaming legislation and regulation. Learn more about NCLGS at https://www.nclgs.org/. Spectrum Gaming Group, which has consulted for gaming operators, regulators, and legislatures in 40 U.S. states and territories and in 48 countries on six continents, serves as Executive Director of NCLGS. Discover more about Spectrum at https://www.spectrumgaming.com/
About International Legislators' Agenda and ICE
International Legislators' Agenda (ILA) is an educational and networking program developed for regulators, policy-makers and government officials who attend Clarion Gaming's ICE events. The next ILA will take place at ICE North America on May 13-14 in New Orleans, LA. More information can be found at www.icenorthamerica.com.