Coming up next week, in partnership with SiGMA, Clarion will be hosting the first ever online event dedicated to the gaming industry in Asia. ICE Asia Digital takes place June 8-10, with a deep focus on the land-based side of the business, covering the future of casinos, integrated resorts and tourism in Asia, as we learn how to live in a world with COVID-19.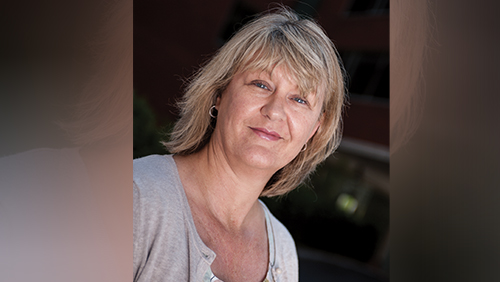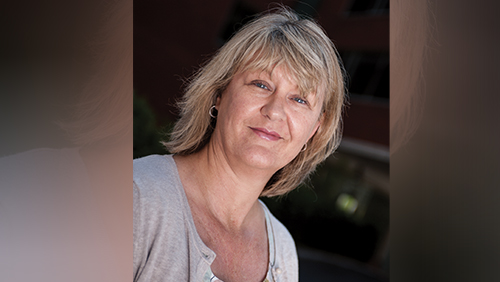 The free-to-attend event will take on a similar format to ICE North America Digital, Clarion's first digital event that took place the week of May 11th, 2020. To learn more about ICE Asia Digital, I spoke with Clarion Gaming's MD Kate Chambers who also shared her thoughts on digital events and their place in the conference organizing space, in addition to her current plan for ICE London 2021.
Becky Liggero Fontana: Kate, thank you so much for joining me, I'm truly looking forward to attending your second digital event, this time with a focus on Asia. Can you give us a sneak peek on what we can expect in terms of format and content?
Kate Chambers: In terms of ICE Asia Digital, you should look for it to be an event in the same way you would consider going to a physical event. One of the main things we look to do with our digital events is look at matching the right buyers with sponsors, speakers and regulators; anyone that's in that normal mix that you'd expect to see at a gaming show.
There will also be an accent on the times we find ourselves in now. The fundamentals around ICE Asia Digital will really try and give those businesses on the operator and supplier side insight into what they need to be looking at and focusing on, to open up businesses again and how we move forward. I think that would be the overall theme of our digital conference.
BLF: Exactly what we need in these unprecedented times. As we all know, in-person events have been temporarily banned and Clarion has made a pivot to digital events in the meantime. ICE North America Digital was your guinea pig, what did you learn from this experience?
KC: That's an important question – and we have been delighted with the quantifiable results from ICE North America Digital, such as the 2,300-plus active participants, the fact that more than 2,000 connections were made and that over 9,000 messages were exchanged – but, actually, we prefer to look as the quality.
For us, numbers come secondary to the experience that our audience have with any of our events, whether in-person or online and I'm pleased to say that the digital event has been very well received. I think, more than, ever people need to stay connected and we have all had to adapt over the past couple of months, both professionally and personally.
It terms of points for development, without wanting to sound disingenuous, we always look to improve, no matter how successful the event was. For example, what more could we offer from a networking perspective? While there was plenty happening at the event last month, as can be seen from the stats I mentioned, we do like to surprise and delight – so watch this space!
BFL: For sure people need to remain connected during this time and thank you for facilitating a platform so quickly! While we are limited to digital events only in this moment, what role will digital events play for Clarion in the future?
KC: As with every event, we gather feedback from participants and the early indications from ICE North America Digital is that the attendees value both in-person and online events and have shown a desire to join both in future. So I think you will continue to see digital offerings.
I think they'll probably be two-fold, depending on the amount of information or change that's generated in any particular industry. Within regional aspects as well, things are changing at different rates, especially in Gaming. But I think it's a great way to offer a 365 potential for both sets of customers. As well as to utilise digital within the live environment; I think you'll see that being used more often.
BLF: Such a good point, I think digital and in-person running in tandem will be a new trend in event organizing, a silver lining for sure. So here's the million dollar question that I guarantee is on everyone's mind…what can we expect for ICE London 2021?
KC: Wouldn't it be great to have a crystal ball?
We, like everyone else, aren't in a position to put a timeline on the pandemic, but what we can do is keep a very close eye on developments. That's not just in terms of what we think we can deliver, but what the Gaming industry wants us to provide.
We will continue working with our stakeholders on this basis and we will of course make any announcements that may be required, but – and I would put an emphasis on this point – ICE London 2021 is still planned for 2-4 February at ExCeL London. We are currently already working with our customers on this event and so, unless they tell us otherwise, we very much look forward to giving the industry the in-person experience of ICE London.
Now, there may well be many changes in provisions for such an event, as safety of our audience is our key concern, but we are ready to deliver whatever may be required.
BLF: Fingers crossed Kate, but no matter what, we look forward to the continued development of Clarion's digital events. Thank you so much for your time today and looking forward to next week!