Some authors are called, others make it through sheer blood, sweat and tears. But what about someone who does both?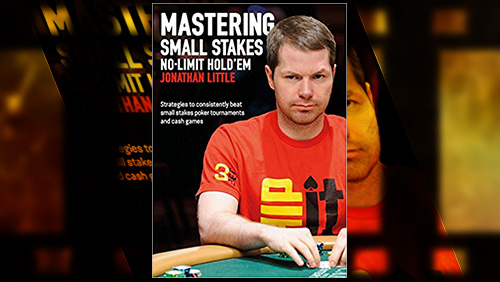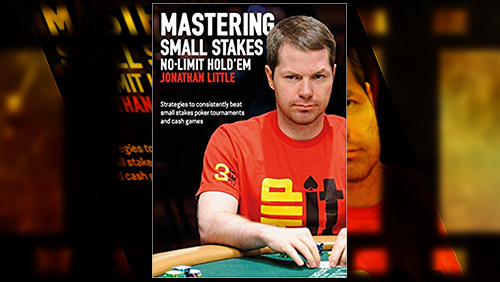 Jonathan Little has become a poker legend both at the table and from his writing desk, having penned dozens of poker books over the years. So why start with one of his most recent tomes on the smaller stakes? Well, with Little enjoying a big spike to his popularity in recent years on YouTube, he may well be at his peak of popularity. Crucially, though, mastering small stakes appeals to the most players among Little's loyal fanbase.
Quite obviously, plenty of the money that is on offer to the new poker player, exactly the type of player who might pick up a Jonathan Little book, will come at the expense of players taking on the lower stakes.
Taking both tournament and cash game players under his wing, Little breaks down how you can grab the advantage and press that edge in a variety of different ways. A lot of what he teaches is around the concept of adjusting to different types of player and indeed, different types of play.
Playing solid poker is one thing, but a poker player that knows when to be consistent and when to be aggressive is one who has the ability to make hay against players who are making mistakes.
While many players in modern poker advocate the Game Theory Optimal style of play, Little has no problem advising players to step away from the style when it is needed, and in that way, has a reactive style of poker himself. The eternal poker chameleon, it is hard to think of many better players who have adapted to their surroundings better than the modest-yet-masterful Little, and his player engagement on social media is reflected in the way he approaches all of his coaching, which extends to his books.
It's all about adjusting your game to players at different levels, and Little breaks it down really well in this book. If you frequently play lower stakes no-limit hold'em or sometimes have to drop down stakes between online or live events, then this might well be the book that takes your game to either a new level or, perhaps even more crucially, protects it at the level it currently exists at.
Playing tournament events packed with recreational players is something Jonathan Little is highly versed in and that comes across in this book that has been, and is surely destined to always be, hugely popular with players of a certain level. There's no shame in playing poker against lesser players and this book warrants a revisit even if you have moved past the buy-ins associated with the lower stages of no limit hold'em.
Mastering Small Stakes No-Limit Hold'em is available to buy now on Amazon and is likely to pay you back in tips and advice before too long. It could well be a classic you'll wish you bought early in years to come.
Comments