After three days of fantastic action and 1,162 entries, 22-year-old Isaac Kempton took down the WSOP Circuit Tampa Event for a career-high result of $290,974 and the much-craved Circuit Ring that goes with it.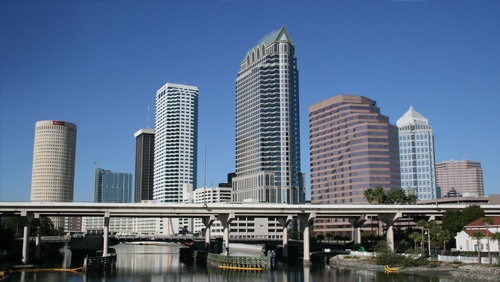 Kempton, who after playing poker online for four years was making just his second appearance in a live tournament, was Day 1 and Day 2 chip leader as the self-confessed "student of the game" graduated in the heat and competition of a World Series of Poker Circuit event after denying the experienced David Jackson heads-up.
Just 25 players came back to take part in the final day as that mammoth 1,192-strong field was whittled down to just three tables of players. It was a rapid race to the final table places, and with John Ott short-stacked when that was reached, his move against Kempton, who had hit top pair, saw the field reduced to nine.
Out in ninth was Fares Santana, who unlike his namesake couldn't hit the right note when it mattered, shot down by the pocket kings of Francisco Gomez. When Brad Sailor took his leave in eighth place, and Gomez himself was eleiminated in seventh place, it was a six-handed race to the ring.
With six places remaining, Ioannis Patsourakis would bust for $61,616, twice running into flushes to see his hopes washed away. The same was true for James Calderaro, who would bust in fifth place and a frantic finish looked in order, such was the pace of the opening period of final table action.
That didn't turn out to be the case, as play slowed down. Kempton slipped to being short-stack for a time, and it looked like the impetus and urgency of his first two days at the felt had evaporated just as he needed it. He rebounded, however, and after a three-way all-in, it was Robert Manjura who took home the first six-figure payment of the event, cashing for $103,434.
The rail didn't have to wait long for its next victim, with Paul Balzano busted in the very next hand. Again, it was Kempton who did the damage, and it was a vital coup, Kempton using those chips to go into the heads-up battle against David Jackson – who hails from Jacksonville – with a chip lead.
Although Jackson started with a deficit, it didn't stay that way, with Kempton's lead trimmed over the first few exchanges. Jackson had more live experience, but Kempton was running the numbers and applied a more statistical rather than physically analytical style to heads-up play. It worked a treat as he became a detached opponent for Jackson to try to take down, untouched by the naturally intimidating environment of a heads-up for so much money and such a prestigious prize.
In the final hand, two thirds of the chips in play were eventually on the line, as Jackson bet on the flop of eight-three-ten and was called by Kempton. On the turn of a four, Jackson bet again but again Kempton called, and when the ace of spades landed on the river and Jackson jammed, Kempton had the ability to make a terrific call with queen-eight, figuring that Jackson's hand was a bluff.
Jackson turned over jack-nine for exactly that and it was Kempton who was the champion, wearing the WSOP Circuit Ring and winning the sort of live tournament prize that other 22-year-olds will be dreaming of.
WSOP Circuit Championship Tampa final table payouts:
| | | |
| --- | --- | --- |
| Place | Player | Prize |
| 1st | Isaac Kempton | $290,974 |
| 2nd | David Jackson | $179,833 |
| 3rd | Paul Balzano | $135,794 |
| 4th | Robert Manjura | $103,434 |
| 5th | James Calderaro | $79,480 |
| 6th | Ioannis Patsourakis | $61,616 |
| 7th | Franisco Gomez | $48,195 |
| 8th | Brad Sailor | $38,039 |
| 9th | Fares Santana | $30,297 |
| 10th | John Ott | $24,353 |