This is a guest contribution by Dmitry Malyshev of Mascot Gaming. If you would like to submit a contribution please contact Bill Beatty for submission details. Thank you.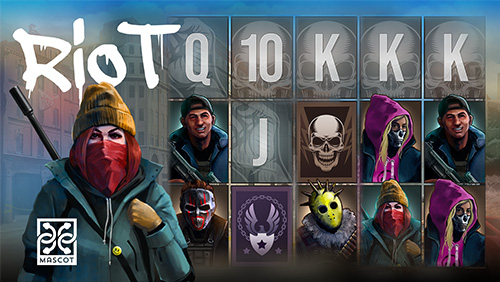 Some of the largest online casino operators are now investing heavily in their own slot development studios as they look to leverage the growing popularity of bespoke and exclusive content.
These games are hugely effective at allowing operators to stand out from their rivals and to offer their players something different and to keep coming back for.
Where once operators would rely on welcome packages, on-going bonuses and rewards schemes to do this, they are now turning to bespoke games and exclusive slot launches.
But not all operators have the capital behind them to spend tens of millions of pounds acquiring a game studio or setting one up from scratch.
For such online casinos, the next best option is to work with an online slot developer to create bespoke games that they own and can offer exclusively to their players.
More and more operators are doing this but designing and developing bespoke games is not without its challenges and success is not always guaranteed.
From theme and design to math and mechanics, all parts of a game need to be carefully considered and with a clear target player in mind at all times.
That being said, the success of a bespoke game ultimately comes down to delivering a thrilling player experience and to achieve that math and mechanics must be the main focus.
The math must add up:
The math is the blueprint for the game and sets aspects such as the volatility, return to player, size of wins, bonus features, frequency of bonus triggers and more.
Operators must have a clear profile of the player they want their bespoke slot to appeal to in order to ensure the math of the game adds up for that customer demographic.
Here at Mascot Gaming we believe the key factors that can have the biggest impact on the slot game and the resulting player experience are:
• RTP
• Hit rate
• Volatility
• Features
For example, some players will prefer to wager on highly volatile slots that can take hours to pay out but when they do the win is likely to be big.
Others seek regular, smaller wins but with bonus rounds that trigger frequently. Know your target player and build the math model around it.
This, of course, is the beauty of bespoke slots – they can be tailored to meet the needs of different players in different markets and based on different preferences.
Games must ultimately excite and entertain:
Just like games that are launched to the wider market, bespoke slots must deliver an exciting and entertaining player experience – if they don't, players simply won't play them.
In addition to the factors mentioned above, operators should also think about the features they build into a bespoke game and whether such features will appeal to their players.
In recent months, there has been a huge spike in the popularity of slots that allow players to buy the bonus feature instead of having to wager until they unlock it.
But with so many slots now offering this, to excite and entertain players with something new, operators need to think about taking this to the next level with their exclusive games.
For example, our Risk or Buy feature allows players to risk a winning spin for additional free spins to potentially boost their prize or if a low or losing spin, buy one of the free spin bonus rounds.
Operators working with slot developers on bespoke or exclusive games must understand these trends and work together to innovate when it comes to bonus features.
Quality content will always be king:
Not all operators will have the means and resources to offer bespoke and exclusive games to their players. For these brands, they should focus on building out a varied but quality-led portfolio.
This means partnering with range of developers – from the titans of the industry to the start-ups beginning to make a name for themselves – in a bid to offer their players more than anyone else.
This ensures that players will not be tempted to wager elsewhere simply because a rival casino offers one of their favourite games or one that they want to try and you don't.
What's more, by partnering with up and coming developers who have yet to achieve mass market adoption, operators can be among the first to offer their players new and interesting games.
Bespoke games are undoubtedly effective when it comes to operators acquiring and retaining players, but there are options available for brands of all sizes regardless of spending power.
And as the saying goes, content really is king in this game.
---
About the author
Dmitry Malyshev, Chief Technology Officer at Mascot Gaming, talks about how smaller online casino operators can launch bespoke and exclusive slots without having to buy or build their own studios.
Comments