After teasing us with a few details back in December, the World Series of Poker today announced their Championship events to be held at the Rio All-Suite Hotel & Casino this summer.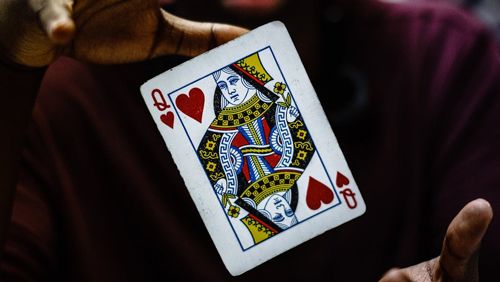 There are a few headlines to appreciate in the flurry of festival dates. Two in particular are the inclusion of a new variant to the lucrative and legendary $50,000-entry Poker Players Championship, that being No Limit Hold'em 2-7 Single Draw.
Whether that will have a huge effect on a field who pride themselves on thriving in mixed games is a matter that will only be played out in June, but it will be interesting to watch what happens when the cards are in the air for that event.
Elsewhere, one obvious absence is the $10,000 Heads-Up Championship Event. Fondly enjoyed by many fans, the attendance by players in recent years had not been spectacular, and it seems that – for now at least – the WSOP have shelved it.
With 17 separate championship events announced, the 2020 World Series of Poker haven't changed the buy-ins for the events, which have remained at $10,000 apart from the Poker Players Championship ($50,000). Overall, we now know 32 of the events that are scheduled to take place at the Rio All-Suite Hotel & Casino in the summer. The Las Vegas poker festival, famed the world over, is coming into it's 51st series, and a golden anniversary year.
What should be very interesting is the possibility that players involved in the $10,000-entry WSOP Main Event, the biggest live poker tournament in the world, may well be hoping the WiFi holds at the Rio while they're in action, with the $10,000-entry WSOP online event taking place on the 2nd July.
In a statement, WSOP Vice President Jack Effel told excited fans about his hopes for the Series.
"The Championship Events are always among the most special offered at the WSOP each year. We are proud to be the only tournament series who spreads such an offering and have worked with some of the games most distinguished players this off-season to ensure our schedule and the events themselves align well with where poker is in 2020."
As well as the standard Player of the Year race, this year will also see a 'Championship Events Only' Player of the Year leaderboard, one for the highest rollers to target for bragging rights. With over 187,000 entries last year seeing the 90 WSOP events that took place in Las Vegas (or online) compile not much less than $300 million in prize money, the 2020 WSOP is expected to be bigger than ever and gets underway from May 26th to July 15th.
World Series of Poker 2020 Championship Events schedule
| | | | | | |
| --- | --- | --- | --- | --- | --- |
| Date | Time | Event | Entry | Levels | Structure |
| 3rd June 2020 | 3.00pm | Omaha Hi-Lo | $10,000 | 60/90 mins | Freezeout |
| 6th June 2020 | 3.00pm | Seven Card Stud | $10,000 | 60/90 mins | Freezeout |
| 8th June 2020 | 3.00pm | Short Deck | $10,000 | 1 hour | Single |
| 9th June 2020 | 3.00pm | H.O.R.S.E. | $10,000 | 60/90 mins | Freezeout |
| 12th June 2020 | 3.00pm | Super Turbo Bounty NLHE | $10,000 | 20 mins | Freezeout |
| 13th June 2020 | 3.00pm | Dealers Choice 6-Max | $10,000 | 60/90 mins | Freezeout |
| 15th June 2020 | 3.00pm | No-Limit 2-7 Single Draw | $10,000 | 60/90 mins | Single |
| 18th June 2020 | 3.00pm | 2-7 Triple Draw | $10,000 | 1 hour | Freezeout |
| 20th June 2020 | 3.00pm | Pot Limit Omaha | $10,000 | 1 hour | Freezeout |
| 22nd June 2020 | 3.00pm | Poker Players Championship | $50,000 | 100 mins | Freezeout |
| 24th June 2020 | 3.00pm | Razz | $10,000 | 60/90 mins | Freezeout |
| 26th June 202o | 3.00pm | Pot-Limit Omaha Hi-Lo | $10,000 | 1 hour | Freezeout |
| 28th June 2020 | 3.00pm | Seven Card Stud Hi-Lo | $10,000 | 60/90 mins | Freezeout |
| 29th June 2020 | 3.00pm | No-Limit Hold'em 6-Max | $10,000 | 1 hour | Freezeout |
| 30th June 2020 | 3.00pm | Limit Hold'em | $10,000 | 60/90 mins | Freezeout |
| 1st-3rd July 2020 | 11.00am | WSOP NLHE Main Event | $10,000 | 2 hours | Freezeout |
| 2nd July 2020 | 12 noon | WSOP Online NLHE | $10,000 | 20 mins | Freezeout |