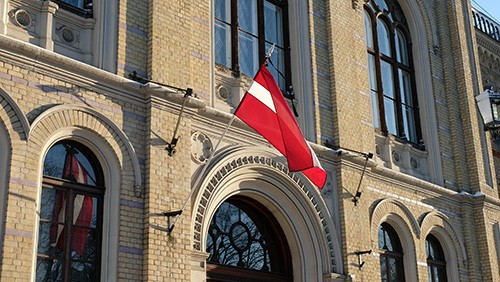 Effective January 1, citizens of Latvia concerned about their gambling habits will be able to self-exclude themselves from these kinds of activities for 12 months. This program takes effect thanks to the new Gambling and Lotteries Law that took effect on the first of the year.
The new self-exclusion provision allows participants to submit a request in writing to the regulator or gambling operators, barring them from being able to use gambling services for a one-year period of time. This applies to both land-based and online gaming operators.
The Lottery and Gambling Supervisory Authority (IAUI) reported that as of November there were about 125 people who had requested state-funded support for problems related to their gambling addiction. It was determined at that time that a self-exclusion provision was necessary to assist in curbing activities that could only exacerbate the problem.
In a statement provided by the IAUI, they stated, "The purpose of the register of self-denied persons is to protect the public interest and the right of natural persons to refrain from excessive gambling activities, including interactive gambling, or participation in interactive lotteries. The exclusion applies to participation in all statutory gambling and interactive lotteries."
Latvia is not the only country taking this extraordinary step. In early December, the Australian Parliament passed a self-exclusion bill as well. The bill not only allowed individuals to self-report so that they were barred from using gaming activities but also levied heavy fines against operators who targeted the self-excluded players.
The U.K. has also instituted a self-exclusion program, referred to as GamStop. However, their program has faced some challenges, as it has been reported that those who have been searching for the program have also received casino-related ads as part of their search results.
These results came as part of affiliate marketing programs. While many have seen these marketing tactics as a scheme to exacerbate the problem for those who are seeking help, the affiliates have justified the services by claiming that maybe the gamblers had "made an impulsive decision" to try to sign up for the self-exclusion program and should be offered the opportunity to continue using the gambling services if given opportunities to do so.
To this point, no similar types of complaints have been issued or reported in Latvia.
As part of the same law, taxes levied on land-based gaming operations also increased. The flat fee for each slot machine operating in Latvia increased from €4,164 (£3,566/$4,602) to €5,172. Those operating roulette or other table games will pay an annual fee of €28,080 per gaming table, an increase from the previous fee of €23,400.