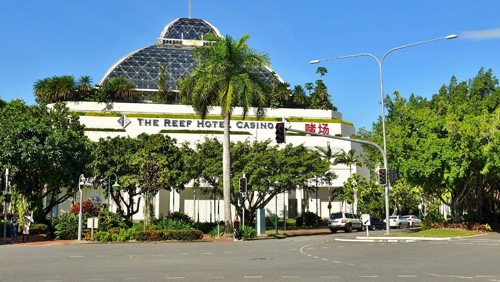 The Reef Casino in Australia is telling shareholders that it has a new reason for higher expenses. It has reported its insurance bill is increasing by around 60% between 2019 and 2020, due to climate change.
Reef Casino Trust, which owns the Far North Queensland-based casino, told its shareholders this week that its insurance carrier has bumped its policy bill from AU$487,000 (US$340,000) to $1.3 million ($909,740). The carrier reportedly acknowledged that the increase was due to an increased risk in natural disasters and climate change. The previous amount was already 10% of the company's net profit, and the increase was necessary due to "challenging market conditions in the insurance industry." It is also looking at increased limits on claims it can make for damages that occur as a result of floods, tidal waves and cyclones.
As the global warming caused by climate change becomes undeniably clear, the world is coming to grips with the disaster it has created for itself. Respected and well known scientific bodies like NASA have outlined what climate change is and the problems it will cause. If Reef Casino has been caught off guard by the tangible effects climate change will have, they have only themselves to blame.
The Reef Casino isn't the only venue that is going to feel a huge financial sting. Across the whole of Australia, virtually all companies, casinos and tourism activities are looking at higher premiums, most of which are double – or more – what they were last year. According to the Queensland Tourism Industry Council's chief executive, Daniel Gschwind, "Insurance companies have for a number of years highlighted their concerns about climate change. I guess they have made an assessment in terms of how globally we'll deal with this – or not deal with this – and they've sent us the bill."
Last year was a particularly heavy rainy season for parts of Australia, including North Queensland. In other areas, devastating wildfires rage on. Australian Prime Minister Scott Morrison has acknowledged this is a climate change disaster, but his government has been criticized for its centrist approach to the issue while the country burns. Not willing to wait for a miracle solution, insurance companies are taking matters into their own hands now and hiking rates before things get even worse.