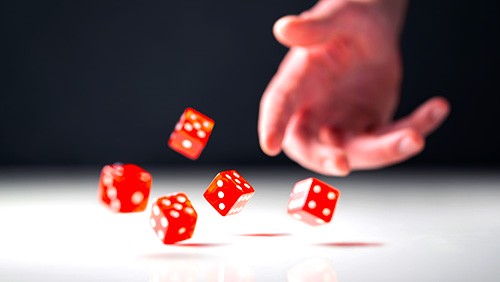 2019 is almost ready to come to an end, and what better time for us to take a look back at the top stories. Here's the five business stories that got the most attention from you, our readers.
SportPesa, Betin and Betway's got in trouble wiht Kenya
Thanks to a new get tough stance from Kenya's regulator, the Betting Control and Licensing Board, SportPesa, Betin and Betway got their licenses supsended in July. The operators were allegedly behind on their tax obligations and would have to settle up before they could resume operations.
The three in question here claimed they had little warning about this change in Kenyan attitude, but Kenya insisted that their licenses were a priveldge, and not a right.
SportPesa gets out of the Kenyan doghouse
Two long months after Kenya froze its license, SportPesa managed to clear everything up and finally resume operations. But it wasn't easy. The operator tried to win the fight in court to not much success.
By September, SportPesa realized there wasn't much sense in fighting when they could get more done by talking. After settling the issue with Kenya's Revenue Authority, they were given back their license to operate and got back to work.
Bet365 sues Bulgarian copycat, starts whispers in Russia
After hearing much about Betio's Bulgarian gambling website from other industry leaders, Bet365 started to realize that the site might have been ripping them off. That just would not sit when Bet365 was legally licensed to offer in that country, and they filed an intellectual property infringement suit in February.
At the same time, rumors tarted to develop that Bet365 might be moving in to Russia. A marketing manager suggested that they might soon get a license, a rarity when the only other western firm to get one was Bwin.
William Hill pisses off two rugby punters
When you place a long-shot bet, you expect to be paid if the thing comes true. Two rugby fans certainly expected this to be the case when they made a wager that the Salford Red Devils would finish in the top five of the Super League with an 8-1 record, and that Jackson Hastings would end up being the Man of Steel, an award given to the player of the season in the league.
Although allowing the wager in a retail shop, William Hill tried to back out of it, claiming a "related contingency." They offered to pay the ticket out for $2,197, when it should have paid $30,241.
The customers have taken the matter up with the Independent Betting Adjudication Service.
Bet365 gets mixed up with the white stuff
While rumored to be working on its potential Russian license, news of a Bet365 branded cocaine bust broke into the headlines in June.
Seized in St. Petersburg, 400 kilograms of cocaine from Ecuador was discovered with a Bet365 sticker on it, and "BET" engraved in the nose powder. The seizure of RUB4.5b ($69.5m) of blow likely had nothing at all to do with the operator, but it couldn't have been a good story for them at the time.
Comments