A cricket test match can be a long commitment, but typically one that Indian punters are happy to settle in and watch. If the goings get a little boring though, it's probably not the best idea to start finding ways to cheat the books.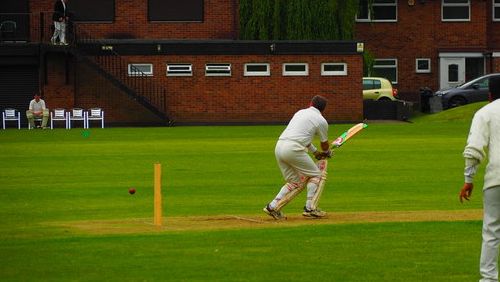 Three men found out this little fact the hard way, as they were arrested at a day-night test match between India and Bangladesh in Kolkata. NDTV Sports reports police were monitoring a section of the audience they suspected might be using telecast lag to get ahead of the books and bet on lines that were already out of date.
"After prolonged watch they were able to identify and nab Sambhu Dayal, 40, Mukesh Gare, 46, and Chetan Sharma, 31, from G1 block for allegedly engaging in cricket betting using the betting app in their mobile phones," said Kolkata city police's Joint Commissioner, Crime, Murlidhar Sharma.
After being detained, the men ratted out Abhishek Suwalka, 35, and Ayub Ali, 44 as also being involved in their operation. Police then arrested them from a nearby hotel as well. "They were operating a cricket betting racket using their mobile phones. Six mobile phones and one laptop were seized from their possession," said Sharma.
The police confiscated RS 140,000 ($1,957.45), ten mobile phones and four gadgets. No details have been released at this time as to how much they were betting on the matches, and with what site.
Police noted that what the accused were doing, betting before lines could be updated, is illegal by local laws. They are accused not only of running a criminal conspiracy, but of cheating as well.
While not the same type of offense, Sri Lanka has recently codified their own laws to help clean up the game of cricket, targeting crimes of match fixing in that country. Operators have not fully embraced the immense sport of cricket just yet, as too many elements remain to make it a betting option with lots of integrity to trust on.