The ATP Finals Draw took place today – eventually – and when they did, Novak Djokovic and Roger Federer were paired together in Group Bjorn Borg. Confused? You might be.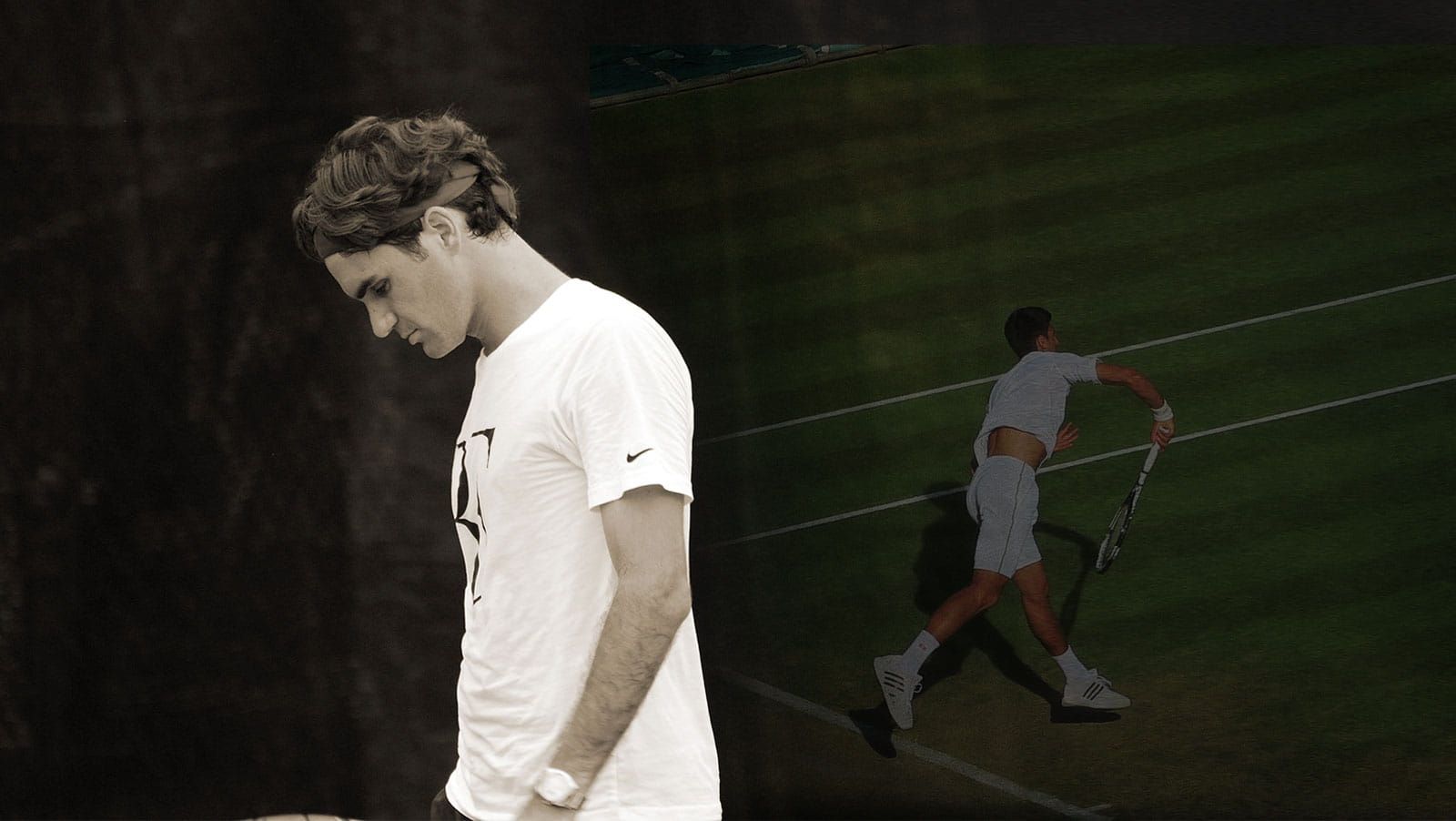 With the season-ending money-spinner taking place in London at the O2 Arena between Sunday 10th November and Sunday 17th November, the eight qualifying players have been grouped into two sets of four for the initial group phase, and the seeding set up some intriguing battles.
Going into the draw, the main worry was about top seed Rafael Nadal, who put out a statement on Twitter after concerns from fans about his injury problems.
"Despite having a small strain, I will travel to London. Thursday or Friday I will start serving. The idea is to be able to play the [ATP Finals] in London."
Strong words from Nadal that he'll take part then but consider this: the Spanish world number one seed has pulled out of the ATP Finals four times since 2009, and pulled out of his proposed Paris Masters semi-final against Medvedev last week due to an abdominal injury. It's not the first time Nadal's injury-plagued body has got his loyal fanbase concerned he may never overtake Roger Federer in Grand Slam titles.
The seeding for the finals saw Nadal out in front, with Roger Federer bound to have been disappointed to be slated as only the third-best shot on a hard court service.
Pre-draw seeding:
1. Rafael Nadal
2. Novak Djokovic
3. Roger Federer
4. Daniil Medvedev
5. Dominic Thiem
6. Stefanos Tsitsipas
7. Alexander Zverev
8. Matteo Berrettini
With the seeding throwing up several potential firecracker clashes, the draw took an extended time-out before it had even begun, a delay causing many to doubt it would ever go ahead at all. When the draw was made, however, several fantastic match-ups were thrown together:
GROUP AGASSI
Rafael Nadal
Daniil Medvedev
Stefanos Tsitsipas
Alexander Zverev
GROUP BORG
Novak Djokovic
Roger Federer
Dominic Thiem
Matteo Berrettini
Group Borg looks to be a spectacular one, with Federer not only facing Novak Djokovic, his conqueror in Wimbledon's five-set finale in June, but Dominic Thiem. Thiem, one of the in-form players in the world right now, is also joined by Italian sensation Matteo Berretini.
Group Agassi is going to be fun too, with Rafael Nadal having to face the player he pulled out of his Paris clash with, Daniil Medvdev. Medvedev is a highly dangerous player, but he's going to be up against two other talents as well in the shape of reigning ATP Finals London champion Alexander Zverev and Greek sensation Stefanos Tsitsipas.
With Rafael Nadal needing to win to guarantee his number one ranking by year end and Novak Djokovic aiming to take it off him by coming out on top of the 'Group of Death', knowing that if Nadal doesn't win all of his group stage games and reach the final, Djokovic can take the world number one spot along with the title.
With all of the ATP Finals players hailing from Europe for the first time in the competition's history, eight terrific tennis talents will do battle to make the last 64 ranking events worth every drop of sweat, every swiftly-scoffed banaa, every twist, turn, run and cross-court volley worth it.
Whoever wins the ATP Finals will have earned every penny of the prize money on offer. The eventual winner will get $1,354,000, but if they can go through the event by winning every game, then that 'undefeated champion' would win $2,871,000!
As is always the case in the ATP Finals in London this coming Sunday, just like each point in tennis, there's a lot on the line.