Donaco International can't seem to shake its issues, despite trying virtually everything to put the gaming company on a better course. It has ousted its founder and his brother, both known in gaming circles as the Lim Brothers, has hired a new CEO and is even contemplating a name change. The latest twist finds Donaco looking for help from regulators to keep two minority shareholders from being able to do anything with their shares.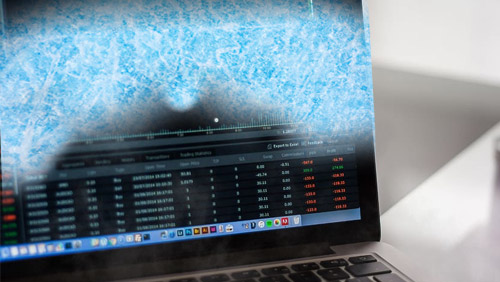 Gerald Tan Eng Hoe and Patrick Tan Teck Lee have been pushing for Donaco's entire board of directors to be dissolved since this past August. They want a meeting of shareholders so these can decide if their claim is accurate, a move Donaco says is "invalid." However, the company is willing to allow the proposal to be discussed at its annual general meeting to be held later this month.
On Nut Road Ltd, another Donaco shareholder, had requested a general meeting at the beginning of last month to discuss the issue of the board dissolution as requested by Gerald and Patrick Tan, but clarified that it supports the current board arrangement. It stated in September, "We note that we do not support the resolutions proposed by [Gerald and Patrick Tan] … it is our view that in order to settle the matters addressed in the Invalid Notice … it is in the interests of the Company to put these resolutions to members."
In the meantime, Donaco has turned to the Australian Government Takeovers Panel (AGTP) to prevent the two from "acquiring, transferring or disposing of" any shares they hold in the company, essentially freezing them where they are. According to a notice by the AGTP, the company insists that the pair of shareholders are conniving a scheme to upend the company and that they are "associated by reason of entering into a scheme for the purpose of controlling or influencing the composition of the Donaco board and the conduct of Donaco's affairs."
Gerald Tan is reportedly a close associate of Donaco's ousted CEO Joey Lim Keong Yew, which is part of the reason the company is concerned about any stock movements. The Takeovers Panel states, "Donaco seeks interim orders including restraining [Mr Gerald Tan and Mr Patrick Tan] and their associates from acquiring, transferring or disposing of any Donaco shares. Donaco seeks final orders including vesting the Donaco shares beneficially held by the [Mr Gerald Tan and Mr Patrick Tan] and their associates in the Australian Securities and Investments Commission for sale."
The AGTP made its announcement yesterday, adding that it had not yet appointed individuals to consider the Donaco request. It also explained that it has not yet decided whether or not the request will even be considered.