National Hockey League (NHL) commissioner Gary Bettman hasn't always been a fan of gambling, arguing for years that it would potentially corrupt the sport of hockey. But even Bettman can't deny a chance to profit, and he explained why he's come to embrace sports betting at the Global Gaming Expo (G2E) in Las Vegas.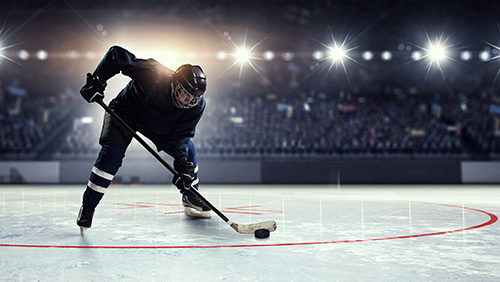 Joined by CEOs Joe Asher of William Hill U.S., Matt King of FanDuel and Greg Carlin of Rush Street Gaming, Bettman began by explaining his prior opposition to gambling in the NHL. "Whether or not I thought sports betting 27 years ago was a good idea and intellectually and emotionally, I always had the concern about what we would do to sports," he said. "There's nothing wrong with jai alai or horse racing, but we're something different."
With the repeal of the Professional and Amateur Sports Protection Act (PASPA), gambling was coming regardless of what Bettman's personal opinions were, and it wasn't that hard for him to change his tune.
"None of that really mattered once the Supreme Court ruled," Bettman said. "And at that point in time, I felt it was our league's obligation to use the opportunity for sports betting to engage as many sports fans as possible and make sure our existing fans had a compelling experience if that's what they wanted to do and maybe this was an opportunity to engage new fans who never focused on hockey."
Bettman used his opportunity to speak at the panel to explain how the NHL has been a leader in professional sports gambling since 2015, expanding into Las Vegas with the Golden Knights. "We were the first (major league) sports league to put a team in Las Vegas," Bettman said. "We began having a relationship for other reasons with MGM, and Jim Murren at that time gets a lot of credit for smartening us up."
He explained that betting in the arena at Golden Knights games is now very easy to do, and future live tracking technology and gambling expansion should bring that to the whole league. "My people are telling me that we should be scaled in all 31 buildings certainly by the playoffs, if not before," he said. "It's a work in progress. We were going to use it at the All-Star Game, principally as a broadcast enhancement, but I'm told we'll be up and running at least by the playoffs."
This isn't just about increasing the popularity of the league, but creating new revenue streams for the head office. By offering to open up their stat books to sports books, he expects to profit even more. "We haven't asked them yet, although MGM is entitled to that data when we do it," Bettman said. "At the end of the day, we're going to spend tens of millions of dollars to install it, and we're going to spend millions of dollars to operate it each year." He added:
"The player tracking will create something like 200 data points a second, and the puck will create something like 2,000 data points a second. And if you're going to do prop betting, you have to have it in real time. This is something we're going to create, and the only way you're going to be able to access it is through us."
Bettman's decision making history to expand the leagues profits have often been questioned, with teams in southern markets and lockouts often coming up in debate. But like most other sports leagues, the NHL's revenues have consistently gone up during his tenure. With a marriage to sports betting, that trend appears it will continue.