Macau's casinos have not had the 2019 that they hoped they would. Gambling revenue has shrunk compared to a year earlier and the overall appeal of the city has tapered off slightly from before, as well. While not everything has been dark and dreary, the numbers certainly have not been spectacular and it doesn't look like this will change as the final quarter of the year comes to a close. Gross gaming revenue (GGR) in each of the upcoming months will be lower than what it was in the same month last year.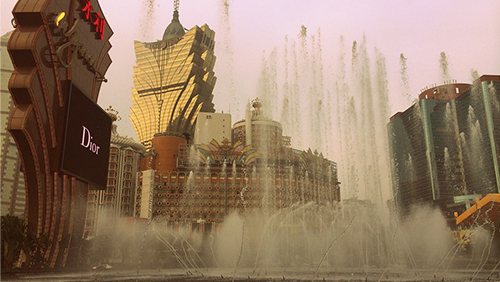 That's where Morgan Stanley analysts see things going. It released an update on its forecast for Macau this past Sunday and projected a retraction through the end of the year. Analysts Praveen Choudhary, Thomas Allen and Gareth Leung explain in the memo, "We expect fourth-quarter 2019 revenue growth for both mass and VIP [gambling] to decelerate compared to the first nine months of 2019, driven by high [2018] base, lower [number of] overnight visitors and general economic slowdown." They add that October will most likely see a 6% decrease and that November and December could be looking at 9% decreases each given a "limited hotel room supply increase."
The VIP segment had expected to turn around in the third quarter and stay afloat throughout the remainder of the year. However, the analysts point out that VIP gambling has softened and that mass gaming has suffered a hit, as well. Last quarter, GGR for the entire market was about $8.8 billion, 3% lower when compared to the same quarter of 2018 and less than the 2% increase that had been expected.
There have been a number of factors that have contributed to this year's overall decline in performance in Macau, as well as in other parts of the world. The trade war between the U.S. and China has often been cited as a factor, as it has resulted in lower traffic levels. The fight over economies has also triggered a slight retreat in China's domestic economy, which has led to VIP gamblers wanting to hold onto their money tighter. Last month, Morgan Stanley analysts predicted that VOP gambling revenue for the year would be 17% lower than it was in 2018.
The analysts offer in their latest assessment, "We expect third-quarter property EBITDA [earnings before interest, taxes, depreciation and amortization] to be down 1 percent, also weaker than seasonality of +8 percent quarter-on-quarter. But the institution added: "In terms of year-on-year growth, corporate EBITDA could rise 8 percent (better than the first quarter's 2 percent and second quarter's 7 percent) due to a low base last year, but luck-adjusted EBITDA should increase only 5 percent."