Arizona, 11th October 2019 – Leading games provider and operator Design Works Gaming (DWG) will be attending G2E next week as it looks to strengthen its global position across its three business verticals.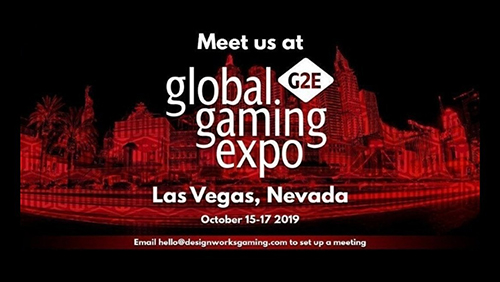 DWG operates five social casinos, has a strong reputation for creating hit land-based slot games and will soon be entering the real money gaming market in several territories, including Europe and New Jersey.
As an omni-channel supplier, DWG will be attending the show which takes place in Las Vegas between October 15-17, to connect with industry stakeholders and potential clients from multiple verticals and jurisdictions.
Andy Harris, CEO of DWG UK, said: "G2E has traditionally been an event for the land-based gaming industry but with the recent regulatory developments in the U.S. we have seen a shift towards online gaming and an increased interest from European operators and suppliers.
"As a company, we have also evolved to become both omni-channel and omni-market which makes G2E the perfect event for us as we look to expand in our own territory in the U.S. as well as across the pond."
DWG uses data collected from its land-based and social operations to advise partners on which of its games will perform best in key territories around the world. This data is also used to inform the development of its future products.
All of DWG's games and player-focused promotional tools are created in-house at its Scottsdale headquarters.
To set up a meeting with DWG at G2E, please email [email protected].
About Design Works Gaming
Design Works Gaming (DWG) is a leading provider of land-based, online and social casino games that deliver a genuine Las Vegas experience. DWG has a meticulous approach to game design and offers proprietary promotional tools and features that are proven revenue generators. Unique, compelling maths models and a data-driven approach to creating effective products with longevity are at the company's core. Founded in Arizona, U.S., in 2005 by a management team with years of experience in the land-based casino sector, DWG has successfully utilised its experience in bricks-and-mortar to expand into social, as both a supplier and operator, and now real-money gaming online. Regardless of the vertical, DWG focuses on creating unique, high-quality games that players love to play and are trusted by the biggest names in the gaming industry.