After declaring himself to be 10,000% innocent of any cheating at the Stones Gambling Hall, alleged poker cheat Mike Postle has challenged Doug Polk to a heads-up match… which Polk has refused.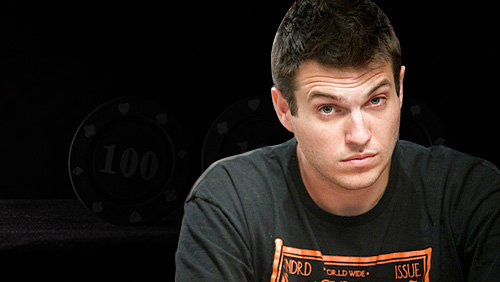 Postle has become the by-word for angel-shooting in poker over the last fortnight, rightly or wrongly. With the Stones Gambling Hall closing down their live streaming function while an independent investigation pores through hours of footage, Mike Postle has recently appeared as a guest on the Mike Matusow podcast.
Quite apart from refuting the claims, the level of investigation to date has extended to Doug Polk and Joey Ingram playing it for laughs as well as clicks, but that's likely to change in the coming days and weeks.
Who will become embroiled in the investigation? Well, commentators and tournament directors and casino staff are all being looked into as possible conspirators, as if it is proved that Postle was keeping something under his hat – a bone conducting method of communication, for instance – it's almost impostable, ahem, impossible, that he could have done it on his own.
If he was looking at his phone on his lap for dishonest reasons, then Postle was either watching live footage or receiving messages telling him what his opponents held. Either scenario would require major help from those in the know at Stones, and while Postle is the name of everybody in poker's lips right now, he's only the man at the felt.
It's quite possible that a large group of conspirators are behind the footage that has been shared around social media like illicit photographs at an all-boys school first teenage trip. With a quarter of a million dollars the amount of Postle's winnings that has been alleged as being obtained by illegal methods, it's likely to wouldn't have been the only one to profit from the project if cheating was going on.
Want to catch up on the story in 28 minutes? Check out this entertaining video from Doug Polk:
Postle has responded, suggesting that he and Polk play a heads-up game of poker. Not for rolls, you understand, but more for lols.
Having been a casino employee – and having deleted that fact from Linked In in the aftermath of the accusations made against him, Postle might, you think, be an easy target for Polk. The American YouTube star – who also broadcasts on Bitcoin and Cryptocurrency – has declined Postle's invitation, however.
Polk has been open in stating that he's not enjoying poker at present, and while Joey Ingram was excited about the possibility of playing clickbait referee on the possible Postle v Polk showdown, Polk replied on Twitter in the negative.
I dont play poker anymore https://t.co/qioBzf4qgW

— Doug Polk (@DougPolkVids) October 6, 2019
With Postle declaring himself one of the best players in the world – and we all know how much those elite pros have loved playing $1/$3 cash at Stones Gambling Hall over the years – Polk has refused the challenge. He has, however, invited Postle onto his channel to discuss some of the hands in question.
Who's next in the firing line? Could Joey Ingram take on Postle? Would Mike Matusow be on Postle's side if he knew quite how many people are standing against him in the poker industry right now? This hot topic looks set to run and run. With no criminal charges yet brought, whether Mike Postle will need to run well in a court of law is still up for discussion.