Rolling into Golden Week, China's annual excuse to give its citizens a chance to take a vacation, analysts predicted that Macau traffic would increase substantially over that seen in 2018. This would come, they asserted, because properties were offering more comped rooms and discounts than before. While the logic may have been that the offer would attract more people willing to gamble, analysts cautioned that this wouldn't be the case. With the week almost over, those analysts have been right on the money—yes, traffic is up; yes, gambling is down.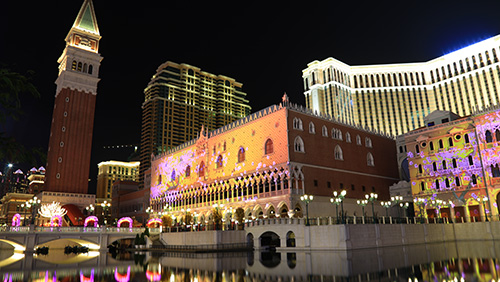 On Thursday, visitation continued to trend upwards compared to last year, keeping with what has been seen all week. The Public Security Police presented rough calculations of the number of people to have entered the city, indicating that over 163,800 showed up. As usual, the majority—140,300—were from mainland China, and this resulted in a 10.6% increase compared to the same day last year.
In 2018, around 890,000 tourists dropped in on Macau during all of Golden Week. 80% of these were from Mainland China and the total figure represented a 7.2% increase over what had been witnessed a year earlier. So far this year, across the first three days of the holiday period, the daily average has increased 10% over what had been seen last year, reaching 460,900 visitors in total.
Of that amount, 86.3% are from Mainland China, which means around 397,900 mainlanders, 9.9% more than last year, have descended on Macau so far. That's a good sign for the city, as more tourists mean more shoppers and more money for the local economy, especially its gambling activity. However, it's not that cut and dry.
It would appear that visitors are arriving and possibly buying a meal or a souvenir here and there, but they certainly aren't spending any more in the casinos. The CEO of SJM Holdings, Ambrose So Shu Fai, was diligently watching the numbers to see how performance would change this week, but can only say that the reception has been lackluster, at best. In fact, he asserts that gaming was "a bit worse than expected: we thought more traffic would bring better income but it was not really the case."
So added that the VIP segment was particularly soft compared to before, which is where casinos usually receive a decent boost. He points out that the average hotel occupancy rate at the company's properties in Macau was hovering around 90%, but those guests are apparently sidestepping the gambling floors for other local options.