When Rhode Island first introduced sports gambling, the local market was soft and expected revenue wasn't nearly what some had anticipated. This gave opponents fodder to start new campaigns against the continued advance of sports gambling across the country, without taking into consideration, or willfully ignoring, the known fact that any new business will go through a necessary period of adjustment as the market stabilizes. However, the latest data shows exactly what would be seen with a nascent industry and Rhode Island continues to receive more support for its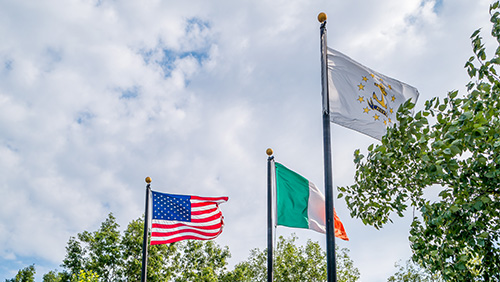 sportsbooks.
This past June, Rhode Island enjoyed a month-over-month increase of 68% in sports wagers as the numbers topped $2.15 million – well above the $899,165 seen in May. Jump ahead to August, and the figures get even better. According to the Rhode Island Lottery, which is managing the sports gambling activity, sportsbooks saw a total handle of $10.06 million, $1.75 million more than July. The upward trend becomes blatantly obvious, even to the most narrow-minded.
Revenue reported by the sportsbooks came in at $851,788, the sixth-highest since sports gambling was launched and around the average of about $941,500. This came as the operations saw a hold percentage of 8.47%, the fourth-highest since legalization.
Both sportsbooks in the state are located at properties owned by Twin River Management Group. Twin River Casino has been the biggest producer of sports gambling action and this continued with its 77% control of the market in August. It took $7.7 million in wagers, representing 71% of the state's total sports gambling revenue, while Tiverton Casino took the rest.
Twin River has topped $100 million in wagers since this past January and given the state an additional $5 million in tax revenue it didn't have before. Tiverton's $25 million in bets and $1 million in taxes in the same period are giving the state a little extra boost, as well.
Mobile sports betting was just rolled out early last month, which should help to provide another injection of funds. However, the issue is complicated by the fact that gamblers need to first register in person at one of the two casinos – inconvenient, to say the least. Nonetheless, Rhode Island continues to move upward and is going to find that its sports gambling industry performs just like the predictions had forecast.