The massive casino complex of NagaWorld, in Cambodia, is enjoying a solid performance so far this year. According to a filing with the Hong Kong Stock Exchange yesterday, NagaCorp., which owns the complex, has seen the venue take in $1.29 billion in gross gaming revenue (GGR) from January to September, marking a 20.2% increase over the same period last year. Net gaming revenue at the property has seen an even bigger year-on-year jump.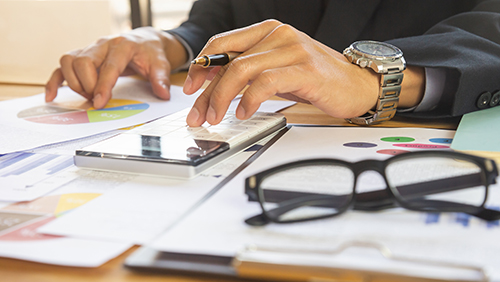 NagaWorld has continued to grow over the years and, with that growth, the property has been able to attract more business. The original NagaWorld opened in 2006 and is now seen as Naga 1. An expansion project that opened in 2017, Naga 2, gave the venue a boost and, across the first nine months of the year, NagaWorld was happy to report an increase in net gaming revenue of $616.3 million. This was 28.5% higher compared to the same nine months last year.
If history holds true, the complex could be expected to see even better performance. Another expansion project is anticipated, Naga 3, which was recently approved by shareholders. That project, three times larger than Naga 1 and Naga 2 combined, has a budget of $3.5 billion and could be ready by 2025.
It doesn't hurt that NagaCorp has an exclusive operating license for Cambodia's capital, Phnom Penh, and surrounding areas. That type of control, coupled with a recent ban on online gambling, is going to continue to drive the company's revenue upward.
NagaWorld saw a 37.9% year-on-year increase in mass-market table buy-ins during the period, reporting a take of $1.22 billion. Electronic gaming machines also proved popular, seeing an increase of 27.9% to $2.05 billion. A 35.3% increase in rolling chip turnover from VIP gamblers, for a total of $33.87 billion, also served to give the property a huge boost.
NagaCorp expects the VIP action to continue, especially as other Asian gambling areas are seeing slight drops. The company said in its filing yesterday, "The increase in VIP business volume was driven by the continued influx of business visitation, tourists and increased footfall to NagaWorld Complex, in particular Naga 2 where there has been customer demand for higher table limits."
In addition to the upcoming Naga 3 addition, Naga 1 is currently getting a makeover. That project includes refurbishing 500 hotel rooms, out of the 750 available, and NagaCorp indicates that everything is moving forward as planned. The company also believes that the upgrades will come in under budget, something virtually unheard of in any construction project. Overall, NagaCorp has a lot of reasons to celebrate this year.