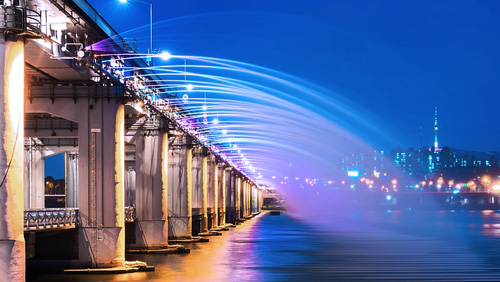 The benefits of Bitcoin, now embodied by Bitcoin SV (BSV), are uniquely suited to benefit the gambling industry, and new developments are making that more true all the time. But at CoinGeek Seoul, a conference of the most influential leaders and developers in the BSV world taking place October 1-2, even more exciting announcements are likely to happen to make gambling companies sit up and take notice.
Dr. Craig Wright, the creator of Bitcoin, and Bitcoin Association Founding President Jimmy Nguyen will be there, holding a fireside chat, where Dr. Wright might will share revealing stories, but more importantly for BSV, motivation to keep developing new projects.
As the theme of the conference is the power of Bitcoin SV scaling, a very important speaker will be the technical director of the Bitcoin SV node project Steve Shadders. With Bitcoin's the Genesis upgrade just a few months away, with the intended goal of returning BSV to the original Bitcoin protocol, Shadders has already broken news about what's to come, and we expect he might make huge news in Seoul as February comes closer.
But those aren't the only speakers who will take the stage in Seoul. The conference will see speakers like Alexander Shulgin, Jay Lee, David Case, Matt Dickson, Hayato Kameta, Lorien Gamaroff, Alex Fauvel, Paul Chiari, amongst others. Jimmy Nguyen will also be hosting several panels on the investment and development of Bitcoin, and how enterprises are approaching it.
And to get a really exciting look at what anyone can accomplish with a bit of motivation, which should be provided in spades by all these speakers, the finals of the second BSV hackathon will be decided in Seoul. BitQ&A, Codugh and Hive will each be presenting their projects for the audience and an esteemed panel of judges to vote on, with the winner taking home a very healthy prize.
Businesses in the gambling world have a lot to gain by watching or attending the conference. Through massive blockchain scaling and a dedication to Bitcoin's original protocol, BSV can offer a new platform to offer services on, as well as the fastest and cheapest transaction method available today.
If you're already set to attend CoinGeek Seoul, CoinGeek announced a handy app to keep you up to date on the latest events, follow the schedule and communicate with others attending the conference.
But if you haven't bought tickets yet, it's not too late. You can still get tickets right now, and at a discount, and catch all the excitement that's just about to start at CoinGeek Seoul.