It's hard to make this stuff up, so it has to be true. After being busted and accused of running an illegal gambling operation, a pastor out of Stockton, California, asserted that he thought the games were just for fun and likened the activity to an arcade. 52-year-old Thai "John" Nguyen now sits in jail and will have to try to defend his position to a court judge.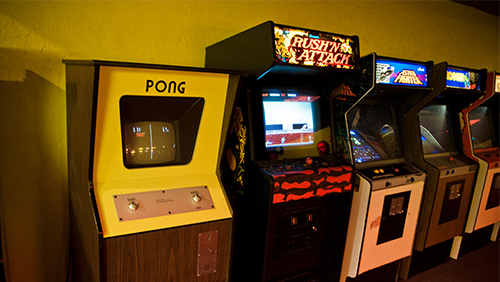 Local Fox News affiliate Fox40 decided it had to hear the religious leader's comments directly and paid him a visit in jail. It turns out that Nguyen was running a thrift shop that had, as he puts it, a video game arcade tied to it. Nguyen told Fox40, "Yeah, because it's an arcade. You put the money there, you're playing, you're shooting airplane … and nothing is really, like, violent." He then attempted to deflect attention away from his lack of ability to grasp the obvious and added, "What I do is from my heart and to bring this to the community. You see a lot of homeless are coming, and I'm trying to help the homeless."
Police had descended on the store this past Tuesday, raiding the facility that Nguyen has been managing for about the past two months. He might have been able to get away with his pleas of innocence and naiveté, but what police also uncovered during their search will make that a virtual impossibility. In addition to the illegal gaming devices, they also found a loaded AR-15 rifle, a revolver, two semiautomatic pistols and body armor.
Nguyen tried to apologize, via Fox40, to his followers, stating, "Everything they found is somewhere that I don't even go. I'm sorry for what I did, I didn't know it was wrong."
Nguyen also reportedly operates a small inflatable water park called Indoor Adventures with a name familiar to the local community. Nguyen is teamed up with Anthony Silva, the former mayor of Stockton who was arrested in 2016 for serving teen boys with alcohol and filming them while they played strip poker. A year later, he was arrested again, this time charged with money laundering, embezzlement, misappropriation of public funds and more.
Silva once said that he wanted to give the key to the city to God – perhaps Nguyen was only trying to arrange the meeting.