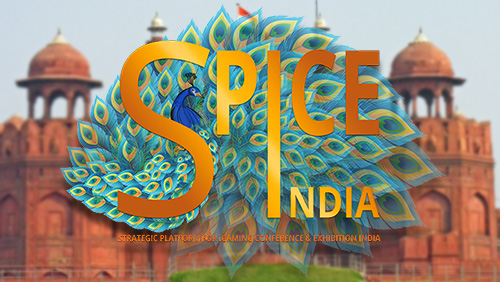 9 September 2019, Cape Town, South Africa
The much anticipated third edition of SPiCE (Strategic Platform for iGaming Conference & Exhibition) is happening from 25 to 27 March 2020 at the Goa Marriott Resort & Spa, Goa, India.
Set to add spectacular flavour to any gaming enthusiast's calendar, here are the reasons why you have to be there:
1. Join in the biggest gathering of sports betting and gaming stakeholders on the Indian subcontinent.
2. Gain a detailed understanding of the legislative and regulatory framework around gaming laws in India.
3. Explore the exciting investment opportunities in the Indian gaming industry.
4. Enjoy presentations by top gaming specialists from India and beyond.
5. Connect and collaborate with industry peers to forge valuable business relationships.
6. Get first-hand advice from lawyers, tax accountants, consultants and gaming advisors to the gaming industry in India and South Asian countries.
7. Leverage this prominent event to showcase your products and service offerings directly to an appropriate target market.
8. Partake in the glamorous "SP'iCE Breaker" cocktail and the "SPiCE After Party" networking events.
9. Show off your skills at the "SPiCE It Up Poker Tournament"
10. Attend the much anticipated SPiCE Awards.
The following speakers have confirmed their attendance at SPiCE 2020:
● Aditya Wadhwani, Professional eSports Commentator
● Albert Climent, Founder, Oneblock Technologies
● Amar Gahlot, Advocates & Tax Consultants, Lakshmikumaran & Sridharan Attorneys
● Amin Rozani, CEO, Spartan Poker
● Ankush Gera,CEO, Junglee Rummy
● Anutosh Chatterjee, Gaming Consultant
● Christina Thakor-Rankin, Principal Consultant, 1710 Gaming LTD, UK
● Dibyojyoti Mainak, Consultant General Counsel, Mobile Premier League (MPL)
● Gaurav Gaggar, Chartered Accountant and Co-founder, Brainduel Games
● Jay Sayta, Founder, Glaws.in
● Jaydeep Chakravartty, Vice President – Commercials, Nektan Plc
● Jim Ramchand, Founder & Consultant, Jims Poker Room & Marina Casino
● Larry Ng, Business Development Director, Melco Resorts
● Manoj Jain, Senior Vice President, Delta Corp Ltd.
● Mike Bolsover, CEO, Silver Heritage Group
● Nandan Kamath, Founder and Managing Partner, LawNK
● Paavan Nanda, CEO & Founder, WinZo Games
● Pariekshit Maadishetti , CEO, Taj Rummy
● Raj Kalakota, CTO, SportsIT (Part of Bettorlogic group)
● Roland Landers, CEO, All India Gaming Federation
● Sai Srinivas Kiran G, CEO and Co-founder, Mobile Premier League (MPL)
● Vaibhav Gaggar, Managing Partner, Gaggar & Partners
● Vidushpat Singhania, Managing Partner, Krida Legal
● Yashashvi Takallapalli, CEO, Nostragamus
To ensure your seat at this pivotal gaming event, register here today.
Due to widespread interest, the 10% discount on Exhibitor and Sponsorship packages has been extended till Friday, 13 September! Don't delay, book now!