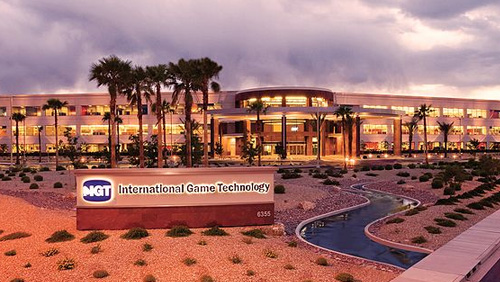 International Game Technology (IGT), a gaming company that has been brought to the front pages over a potential scandal involving Rhode Island Governor Gina Raimondo, is looking to score some additional cash. It announced yesterday that it will offer $551.5 million in senior notes to institutional investors, those with the deepest pockets, in order to continue its innovation and new product rollout. That is only possible by limiting current expenses and IGT hopes the effort will help it reach that goal.
In yesterday's press release on the subject, IGT said that the senior notes will be listed on the Global Exchange Market of Euronext Dublin and that they would become due in 2028. If the offer is approved, IGT hopes to launch the sale beginning September 16, but points out that the notes "have not been, and will not be, registered under the Securities Act of 1933, as amended (the "Securities Act"), and may not be offered or sold in the United States without registration under the Securities Act or pursuant to an applicable exemption from such registration."
The money is going to go to repay open credit facilities, possibly in full, and for "general corporate purposes." It will also be used to pay down certain debt issuance costs that are connected to the offering and a "scheduled EUR320 million [$353.45 million] amortisation payment due under the senior-term loan facility on January 2020."
IGT has a net debt of around $7.64 billion, according to information available in its financial report for the second quarter, which is 1% more than it had a year ago. Its net profit for that quarter saw a year-on-year decline of 96.7% to $4.9 million after having reported a profit of $161.5 million a year earlier.
Concerns have been raised that IGT may have received undue preferential treatment by Rhode Island's governor when she awarded the company a new contract. Twin River Worldwide Holdings, owner and operator of two casinos in the state, brought the issue to light and also provided data that showed how IGT's gaming machines were the worst performers in the state. Since then, IGT has started to remove the machines, per an order by the Rhode Island Lottery, and hundreds of machines are to be replaced. Some of the machines had been in service for 20 years, well past the expiration date of excitement.
Comments