The U.K. has become too stuffy. That's how ComeOn, an online gambling operator, feels and, as a result, the company is packing up its bags and leaving. The Malta-based company is going to drop its operations and will look to other jurisdictions that are more favorable to gambling. Apart from the heavy-handed approach toward gambling offered by lawmakers, the impending Brexit saga doesn't help to build confidence in the future of gambling in the U.K.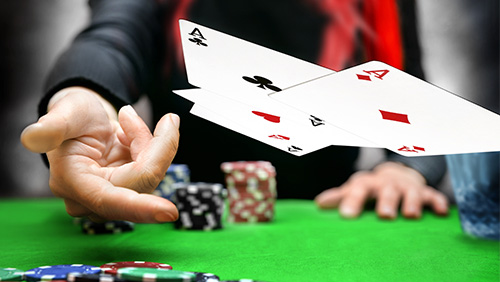 Going forward, comeon.com, mobilenet.com and getlucky.com, all sites operated by ComeOn, will exit before Brexit so the company can "focus on more favorable markets," according to CEO Lahcene Merzoug. He adds, "U.K. is a very mature and highly competitive market and the financial risks are big. We have never had a non-compliance breach, but we've seen competitors being fined big numbers and that creates uncertainty."
ComeOn first entered the U.K. in 2014 when it received a license from the U.K. Gaming Commission (IKGC). It was later acquired by Cherry AB in a move that saw it become Cherry's leading business-to-consumer (B2C) vertical operations. However, increased pressure and uncertainty over future regulations in the U.K. are forcing the company's hand.
Merzoug further states, "At the same time, the U.K.-license has lost its symbolic value. Before you almost had to have one to be looked upon as a credible company. Today we hold licenses in many European countries and given that the U.K. has never been a big market for us, it's a wise move to put our focus elsewhere."
Among those licensed countries are Germany and Sweden. ComeOn started offering instant-play online games in both through separate platforms, Blitzino in Germany and Hajper in Sweden, and is also looking to offer similar solutions in Poland and Denmark.
Beginning September 23, ComeOn will no longer accept players based in the U.K. Four days later, on December 27, the accounts will be closed and customers will only be given two days to withdraw their funds. After that, it becomes a larger headache to retrieve the money.
It used to be that holding a U.K. gaming license was a big deal and "you almost had to have one to be looked upon as a credible company," according to Merzoug. However, apart from the fact that various European countries now offer their own licensing platforms, the attempts at trying to take down gambling in the U.K. have forced the industry to have considerably less respect for the government.
Ministers of Parliament, at a time when the country needs as much economic support as possible, is turning its back on an industry that generates $17.56 billion in gross revenue annually because they can't recognize the fact that individuals should be personally held accountable for their actions, not society as a whole.
Comments