On August 23 in a filing with the SEC, the Las Vegas Sands announced that Lawrence Jacobs will be stepping down from his position as Executive Vice President of the company. He has also served as the Global General Counsel and Secretary. The effective date of his resignation is September 29, 2019.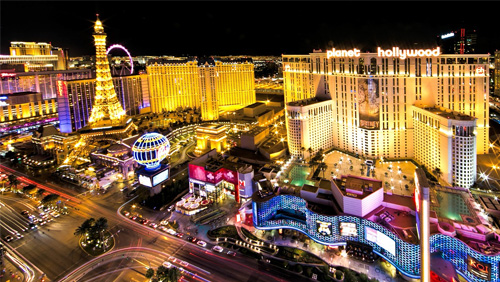 Jacobs first came to the Las Vegas Sands in September 2016 after serving in a variety of position, including that of Group General Counsel and Senior Vice President of News Corporation. He had served in that position since 2004 and was directly responsible for the acquisitions of such companies as MySpace, Dow Jones, and DirecTV during his tenure with News Corp.
In June 2011, he stepped down from that position after informing News Corp executives that they were in breach of his contract. He was allowed to leave his position amid a myriad of rumors as to why he was leaving. Despite the speculation, it did not take long for him to find a soft place to land.
After leaving News Corp., Jacobs became involved in the Empire State Development, serving as its General Counsel. This group works to generate finances and help in operations for several state projects.
He stayed in that position for seven months, until moving onto Time Inc. In this new position, he helped with the transformation of Time Inc., which eventually became Time Warner. He played a significant role in the transformation of this company under its new brand name, helping to turn it into a public corporation.
In September 2016, he moved to the Las Vegas Sands into the position he has served since. During his three-year stay with the company, he has been responsible for the leadership and oversight of the Las Vegas Sands' legal affairs throughout the world.
Also announced as part of the filing was that D. Zachary Hudson will be taking over for Jacobs once his resignation becomes effective. Hudson has served as the top lawyer and Executive Vice President for Afiniti International Holdings Co. Ltd. The Washington DC based software firm has been developing new technology related to artificial intelligence in the hopes of improving customer service.
Hudson is a former officer in the U.S. Navy and attended Yale loss school. He once clerked for U.S. Supreme Court Justice Brett Kavanaugh when Kavanaugh served on the U.S. Court of Appeals. He was also a clerk for Chief Justice of the Supreme Court John Roberts.