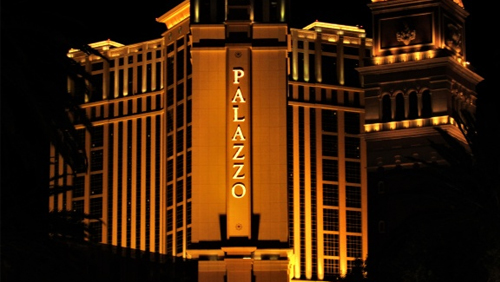 When Las Vegas Sands (LVS) posted its financial results for the second quarter, some analysts were surprised to see that the results had missed their mark. The Asian operations of the gambling company had been expected to take in revenue of $2.15 billion, but came up short by $10 million. The company's stock has dropped 5.5% over the past few days because of the results, but analysts aren't overly concerned. Some expect LVS to bounce back and assert that its long-term growth prospects are still strong.
Analysts have previously referenced the Asian market as being a significant driver for LVS. The company has five properties in Macau and one in Singapore, and these six accounted for 90% of the company's pre-EBITDA (earnings before interest, taxes, depreciation and amortization) earnings last year.
According to Dan Wasiolek with Morningstar, "We view Las Vegas Sands as well positioned for long-term growth in the gaming industry because of the attractive long-term growth opportunity of Macau and Sands' dominant mass and nongaming position on the attractive Cotai Strip."
EBITDA for LVS during the most recent quarter was $765 million against revenue of $2.14 billion. Analysts had previously predicted that the EBITDA would be $788 million against $2.15 billion in revenue.
Wasiolek added, "Sands' position in the profitable Singapore gaming market, where a duopoly remains in place through 2030, solidifies our view of the firm's long-term growth, as does our expectation of the company being awarded a gaming license in a Japanese urban market around the end of 2020."
If and when Japan gets around to deciding on how to proceed with its integrated resort (IR) industry, Sands expects to be first in line to bid on – and win – a license. Analysts have previously stated that the company's Asian presence is a driving factor in its strength to win the license and that the company has proven itself as a pioneer in the gaming market.
Wasiolek believes that only two of the three licenses will be awarded in Japan next year, and that LVS will be given one. If that were to happen, LVS could have a Japan-based IR by 2025, even though there is still a long road ahead before any project can see daylight.