If area residents and businesses are opposed to an integrated resort (IR), the government of Yokohama, Japan believes it needs to happen, anyway. The local government has announced that it is prepared to enter the bidding wars for one of the first of three IR licenses to be issued by Japan, possibly sometime next year. The city joins other strong contenders in the race, including Osaka, Nagasaki and Wakayama.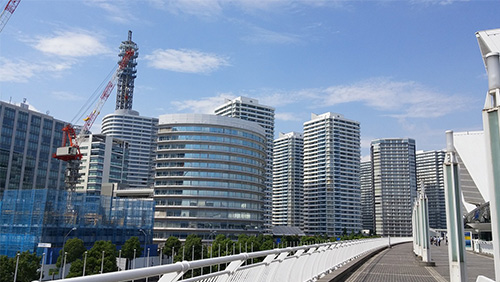 Japanese news sources indicated that Yokohama mayor Fumiko Hayashi is close to announcing the city as a contender for an IR, with some indication expected this week. Yokohama is home to 3.75 million residents and the resort would most likely be added to the Yamashita Wharf, a portside area measuring 116 acres close to tourist-friendly Yamashita Park.
The decision follows a move earlier this year that saw the city select 12 possible casino operators to provide input on how an IR would impact the area economically. The result of those studies shows that Yokohama could be looking at around $1.6 billion in revenue. That injection is enough for the city to have decided to allocate $2.4 million toward securing an IR bid, which will have to be approved when the local assembly meets next month.
Anytime a new venue is announced for an area – even if it's just a McDonalds, there is opposition. Some don't like change, regardless of how much it may benefit the area and will try to find excuses to prevent development. In the case of Yokohama, opposition has tried to assert that a casino will result in an increase in crime and gambling addiction, despite the absence of any legitimate studies to support those beliefs.
In approving casinos in the country, Japan's government took a long, hard look at gambling operations around the globe and has been diligent in introducing policies that will allow the industry to flourish while maximizing consumer protections. It's because of this that it is taking longer than previously expected to get the industry off the ground, but, once launched, Japan's gambling activity will most likely be one of the most mature in the world. This is part of the reason analysts believe it will attract up to $8 billion in gross gaming revenue each year.