India's RummyCircle gaming site apparently has trouble paying its bills on time, if at all. According to an exclusive report on GLaws, the site is at the center of an insolvency petition launched by Living Consumer Products Private Ltd (LCP) against RummyCircle's parent company, Play Games24x7 Private Ltd. The latter is alleged to be behind on its pending dues.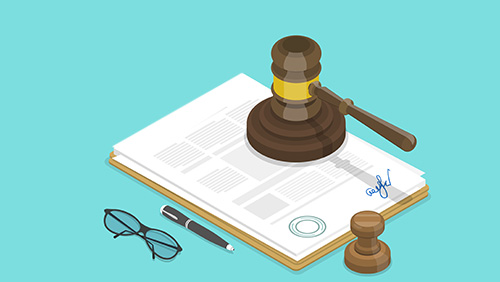 LCP is a creditor for Play Games24x7 and has filed the petition in Mumbai's National Company Law Tribunal (NCLT). With the petition, a corporate insolvency process can be launched against Play Games24x7 as a result of its failure to pay dues for goods and services, according to India's Insolvency and Bankruptcy Code of 2016.
The NCLT bench initially requested of Play Games24x7 on August 5 that it reply to a complaint entered by LCP. It was given 24 hours to issue its response; however, it isn't clear if any response was issued. The NCLT is now expected to hear the matter again on September 11 after it receives all responses, including an LCP response to any information presented by Play Games24x7.
The founder and CEO of Play Games24x7, Bhavin Pandya, hasn't publicly commented on the ongoing issue, instead choosing to discuss fraud in affiliate marketing. He sent a statement to GLaws that reads, in part, "The affiliate marketing industry in India is rapidly evolving. With the increasing migration of services to the online medium, it is imperative that the online affiliate marketing industry also follows high standards and responsible business practices. One of the challenges faced by advertisers is affiliate fraud at all scales by some small or big online marketing affiliates."
He further states in the letter, "Given where the industry is right now, accountability of reporting relevant user information to detect fraud is a challenge due to lack of proper information sharing by the affiliates. The Company however is committed to use technology and data science to improve this industry and hopes that these steps help every stakeholder in the long run. The Company cannot comment on the specifics of a dispute with any vendor that is pending adjudication and it is appropriate to await the outcome of the adjudication process."
That doesn't seem to clear up the issue any, which means it will most likely be September 11 before anyone truly understands what's going on at the company.