If there's any competition leading up to the 2022 Macau licensing process, SJM Holdings has made it clear that they are ready to play ball. In an interview with Portuguese outlet Lusa, co-chairperson Pansy Ho Chiu King told the outlet that Macau should expect more from its gambling partners.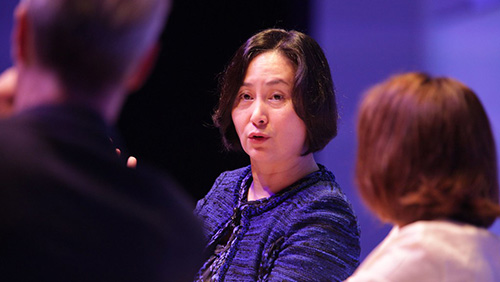 In the wide-ranging interview, Ho expressed her views on a number of topics, but her comments on what should be expected from the casinos probably stuck out most. She believes Macau shouldn't stick to an upper limit of licensees, but stressed, "All who come forward have to demonstrate that they are capable of bringing" something extra to Macau.
She also believes the current concessionaires have proven they all deserve to keep their licenses to continue. Specifically, she noted that an "abrupt stop" to any of the current licenses wouldn't just be damaging to the operator, but that a replacement will not immediately do any better.
While noting that she doesn't expect Macau to specifically exclude U.S. concessionaires, she added, "If [the candidates] meet the criteria and the requirements, I believe there will be no deliberate exclusion."
She also commented on recent changes to SJM's shareholders was an improvement and sets the company up well for the 2022 refresh. "In the past, the assembled structure was not conducive to efficient management and that is why we have to be prepared," she said, agreeing with conclusions her sister Daisy has previously made. "We are going to go through a bidding process in the next two to three years and that is why it is more critical now that the company has the right direction and a well-defined strategy for the future," she concluded.
It's unlikely any other licensee will come forward to dispute Ho's claims that Macau should expect more from the gambling industry, especially as Macau starts to question if the increased burden of tourism is worth it. It's a cunning strategy though, as Stanley Ho's legacy as the gambling tycoon of Macau has set his daughters up well to offer more than the competition while still making a killing at the tables.