SYNOT Games is on the move. The company was recently given a license to offer its online casino content in Sweden and has now added two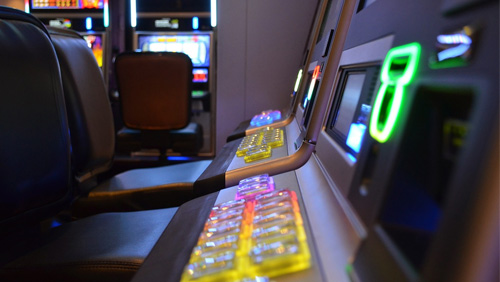 more European countries to its growing list of destinations. The Malta-based company is now ready to roll out its services to both Portugal and Denmark.
In a notice on its website from Tuesday, SYNOT announced that it had been approved to debut in Denmark and that it would be able to offer its products to both existing and new operators. That license will allow the company to participate in what has become a sizable gambling industry that continues to report record revenues.
SYNOT CEO Ivan Kodaj says in the notice, "We're happy to strengthen our market position in Scandinavia. We see a great potential on the soaring Danish market and are excited to add another flag on our success map."
Only a day later, the company revealed that it been awarded a license to get into Portugal's online gaming space. The country first began offering online gaming two years ago and the industry reported combined revenue of €152.1m [$171.4 million] for both online gambling and betting last year. This was a progressive step above what was reported in 2017 and is an indication of growing interest in online gaming in Portugal.
Kodaj says of the Portuguese operations, "Portugal is another significant destination for SYNOT Games and marks our entry to the Iberian Peninsula. The certification underlines our commitment to further focus on expansion in regulated markets. We believe that our diverse portfolio will prove to be highly popular among Portuguese players."
SYNOT's offerings, which include over 40 titles and are found in more than 70 casinos, can now be found in what appears to be a constantly growing number of countries. In addition to the three most recent licenses, it is also licensed to operate in Spain, Italy and the U.K. Only in the month of July, it has picked up four new countries and further extended a relationship it has with Maxbet. Already partnered with the company in Serbia and Bosnia-Herzegovina, it expanded with Maxbet into Montenegro at the beginning of the month.
Comments