Only a week after announcing that it had a new president in the U.S., online gaming company SBTech might be about to change hands. According to Legal Sports Report (LSR), which initially broke the story, DraftKings could be close to acquiring the entity, which would give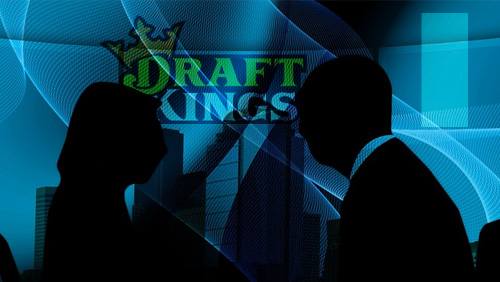 DraftKings a huge plus as sports and online gambling continue to expand across the U.S.
If the deal is legitimate, LSR thinks that it could be worth between $300-$500 million. However, it points out that it has no directly knowledge of what is happening with the two companies and any negotiations.
DraftKings hasn't confirmed the possible acquisition, only stating "DraftKings speaks to a variety of companies regarding various matters in the normal course of business, and it is our general policy not to discuss the specifics of any of those discussions."
Should the deal be legitimate and DraftKings successfully acquires SBTech, LSR asserts that it would allow the former to become a "one-stop shop" for both online and sports gambling without having to rely on third parties, such as the partnership it has with Kambi for its New Jersey operations. LSR's Dustin Gouker, who wrote the piece, adds, "Instead of working to continue to develop its own platform at great cost (of time and money), here it simply acquires it all in one fell swoop. Development and risk management (for sports) would now be under the DraftKings umbrella."
In different DraftKings news, the company is still working to be the leader in innovation. It has recently, in conjunction with the start of Wimbledon, introduced a new "Flash Bet" service that allows for the placement of faster bets during tennis matches. Jordan Mendell, the company's Senior VP of Product Research and Development, explains, "Live wagering is already widely popular today, but also represents a crucial part of the customer experience and engagement tomorrow. Short of playing on the court themselves, we are wholly invested in bringing our customers as close as possible to Wimbledon this year, while also giving them a taste of the lightning-quick innovations to come."
Embedded graphics will allow bettors to follow the ball as it travels back and forth in real-time across the court. It includes descriptions of points, services and court type in an effort to offer a clear picture for gamblers. While Flash Bet was launched to coincide with Wimbledon and will only be offered initially for tennis, there is a good chance it will be rolled out to other sports in the near future.