As Japan struggles to put its newly-approved integrated resort (IR) industry in order, lawmakers continuously work to develop new policies and laws that will help the IRs succeed, while responding to concerns raised by citizens. The latest endeavor meant to shape the industry came through the government's Council on Economic Fiscal Policy, which issued a new set of guidelines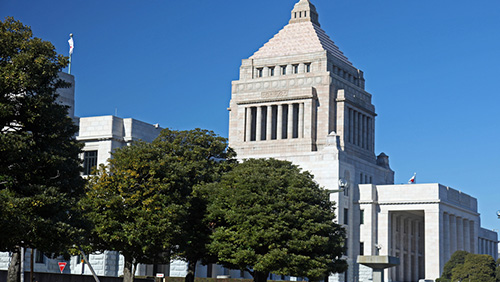 for boosting tourism in the country. The Economic and Fiscal Management Fundamental Policy, also referred to as the Basic Policy 2019, should prove beneficial as the IR space continues to advance.
According to the policy, "To achieve the goal of reaching 40 million annual visitors to Japan by 2020, 60 million by 2030 and realize Japan as a tourist destination, there will be a strategic easing of visa regulations, an expansion of duty-free outlets, speeding up entry to and exit from the country through the introduction of facial recognition systems and CIQ systems, enhancement of airport functions, promotion of commissioning direct flights to regional airports, and expansion of mutual exchange programs."
Specifically as it pertains to IR operations, the Basic Policy 2019 asserts, "There will be work on fundamental policies based on the Act on Promotion of Development of Specified Complex Tourist Facilities Areas to promote IR facilities that will be globally competitive and attractive for long-stay tourism.
"A casino management committee will be established and world-class casino regulations implemented to mitigate and take measures against the concerns raised by casino development. There will also be the implementation of thorough and comprehensive measures against gambling and other addictions."
When the policy will be implemented hasn't been made available, but it should come soon. Japan is feverishly working to push the IR industry forward, and the Basic Policy 2019's inclusion of IR language will most likely mean that it should be in place before regulators begin to weed through IR applications and choose both locations and gaming partners for the first three venues.
It was hoped that the first IRs would be ready before 2024. The prefecture of Osaka has always been one of the favorite choices and an IR launch in the area in 2024 would be perfectly timed with the hosting of World Expo 2025. However, it now appears that Osaka, if chosen, may have to wait due to delays brought about by national elections, the creation of regulations and other factors.