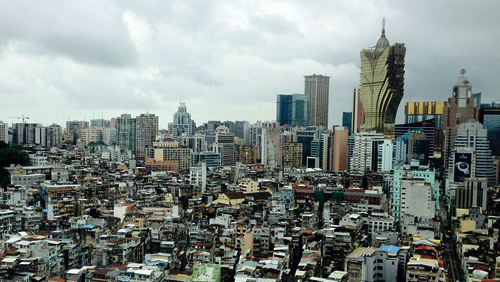 Macau casinos better be ready to face a few months of rough weather. The Gaming Inspection and Coordination Bureau (also known as the DICJ) announced on June 10 that it had met with the operators to discuss their plans in case a bad typhoon hits, GGRAsia reports.
Based on the Macao Meteorological and Geophysical Bureau forecast, up to six typhoons are expected to come within striking distance of Macau in 2019, with the first typhoon expected to come as soon as the next weather forecast, and extending until early October.
To prepare for that, the DICJ reminded operators to keep their emergency plans up to date, particularly if they are in the coastal, low-lying areas, where floods and high winds are most likely to do the most damage.
This is a fairly low information, routine kind of reminder by the DICJ, but it's a necessary one. If operations don't stay on their toes, the amount of physical and economic damage a typhoon could cause would be truly regrettable.
In September 2018, Macau casinos shut down, in an abundance of caution, in the face of Typhoon Mangkhut. Unfortunately, that forced closure resulted in a significant loss of revenue for operators, but the potential lives saved should at least be some relief.
A year earlier, Typhoon Hato struck the region and killing 10 and causing half a billion dollars in damages. While no level of preparation can totally stop the physical destruction a super typhoon can cause, the extra precaution taken a year later shows that lives can be saved if the operators and the city take the right steps.
Macau went so far as to consider introducing mandatory closures in the case of public emergencies, however that law has stalled, putting it on the DICJ and operators to continue consulting on what to do should a storm hit.
The storms are likely due to start spinning up soon, so everyone will be hoping that the casinos have their plans in hand, and that it won't be the third straight year with major storms coming straight at Macau.
Comments