Gianluca 'Tankanza' Speranza successfully defends his PokerStars Spring Championship of Online Poker (SCOOP) Main Event title to win another seven-figure prize as the tournament series draws to a close.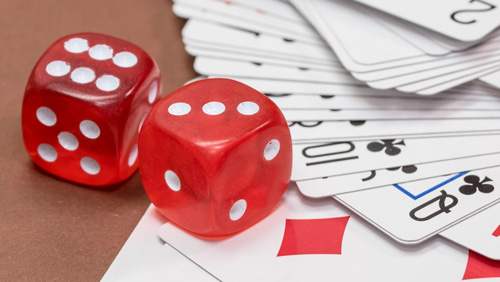 Winning the PokerStars Spring Championship of Online Poker (SCOOP) $10,300 No-Limit Hold'em Main Event is a bucket list item for anyone who sutures their bedroom door shut so that they can give their life to online poker. Nobody writes, "I want to win two SCOOP Main Event titles," because to do so would be insane, and yet, that's what happened yesterday.
Gianluca "Tankanza" Speranza successfully defended his title, 12-months after beating 654-entrants to win the $1.1m first prize after whipping and walloping 662-entrants on his way to claiming the $1.03m first prize.
To win back-to-back SCOOP Main Event titles, given the quality of the field, and magnificent structure is the stuff of champagne bubbles. And Speranza wasn't alone at the final table. Fellow Austrian-based online grinder, 'nailuj90' – who finished runner-up to Speranza in 2018 – made the final table for the second time.
Dinesh 'NastyMinder" Alt, who won the 2016 Turbo Championship of Online Poker (TCOOP) Main Event for $400,000 and is a former Sunday Million chopper, also made the final table, finishing third.
Speranza refused a chop last year but was in a more charitable mood this time around agreeing to a deal when heads-up against "OMGitshunt' of Belarus, giving both players a million bucks and leaving $100k in the middle. The win was Speranza's second of the series after winning SCOOP 40 (M) Mini Super Tuesday for $80,589.90.
Special mention should also go to Brazil's 'felipebeltra' who finished tenth in the Medium buy-in event, and sixth in the High.
The best of the rest
The $109 buy-in SCOOP (L) Main Event attracted 33,987-entrants, and 'Jack Wastes' from Brazil won the $315,955.11 first prize after cutting a deal with the Netherlands 'Silden4filho', with the online genius 'bencb789' finished third.
The $1,050 SCOOP (M) Main Event saw 5,475-entrants taking a punt at the $5,475,000 prize pool, and Mexican-based 'jakobgold' took the $688,558.42 first prize after agreeing upon a deal with '4BETBRICK, UK' who banked $636,030.41. The former Sunday Million Take 2 winner, and recent SCOOP winner, 'Daenarys T,' finished third for $383,333.222.
Outside of the Main Event, Ivan "Negriin" Luca battered 1,251-entrants in SCOOP 1 (H) $215 buy-in Phased Tournament, earning $200,005, and Mike 'goleafsgoeh' Leah became the 15th person to win two SCOOPS this series after taking down SCOOP 66 (M) $55 buy-in PLO Antes for $22K after beating 2,567-entrants, adding that to his H.O.R.S.E title last week.
All told, PokerStars hosted 219 SCOOP tournaments, attracting 1,024,232 entrants, and $105,133,091 in prize money. Brazil won the 'Country Leaderboard,' winning an astonishing 36 titles, with the UK & Russia tying for second place with 19.
And a hat tip to Konstantin "krakukra" Maslak who won three of the four leaderboards: Low, High and Overall. His reward was $40k and three trophies. Maxim "ImluckNuts' Pisarenko won the Medium Leaderboard for $7,500 and a medal.
Comments