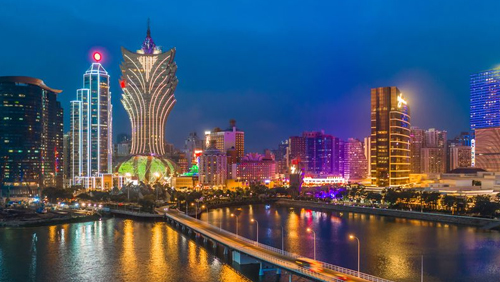 Macau looks like it will likely be adding new players to its gambling industry. It's Secretary for Economy and Finance, Lionel Leong Vai Tac, told local media the government is taking steps towards a fresh public tender process for new concessionaires, reports GGRAsia.
Although the current six concessions will expire in 2022, Leong said on May 11 that work is being done now to introduce new licenses as well. These won't be blank checks for operators to just put up a casino and be done with it though, it has to match the new vision of Macau.
Leong inferred that applications would need to increase non-gaming elements present in their resorts, guarantee social safeguards for employees, and contribute to a more diversified economy.
He also talked about the extension of concessions for SJM Holdings and MGM China holdings. Those concessions were set to expire, but were extended to June 26, 2022, so that they would expire at the same time as the other four concessionaires in the city. He believes that adjustment would "benefit the preparation for the public tender," adding that the added benefit of time would help the government prepare for new licenses in "an orderly manner and avoiding any negligence.
These new comments add to what the current Chief Executive of Macau, Fernando Chui Sai On, said in April, when he noted that the administrative region had no need to delay new gaming concessions. There's work to be done first, notably reforming current laws and regulations, but the incentive to move forward is there.
These remarks all come as Macau still struggles with a rocky market. Gross gaming revenue (GGR) has been on a slight decline as a result of lessened VIP play and troublesome U.S.-China relations, but tourism is setting new records, via land and air. If the current resorts are going to continue seeing mass capacity from the droves of people flocking to Macau, it only makes sense to allow more resorts to go up and get those tourist dollars while they're still good.