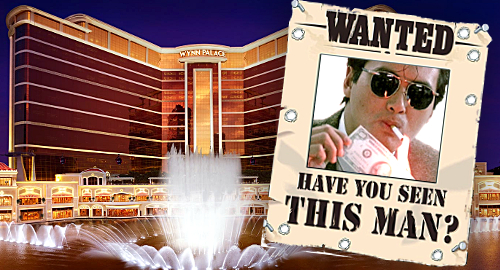 Casino operator Wynn Resorts reported falling revenue and earnings in Q1 as VIP gamblers gave its Macau and Las Vegas casinos a wide berth.
Figures released Thursday show Wynn's revenue falling 3.7% year-on-year to $1.65b in the three months ending March 31, while adjusted earnings fell 12.3% to $494.8m and net income totaled $104.9m versus a net loss of $204.3m in Q1 2018, although that loss was attributable to costs associated with resolving ex-CEO Steve Wynn's legal woes.
Wynn's operations in Macau were a mixed bag, with the new Wynn Palace property reporting revenue up 9.1% to $665.8m and earnings up 5% to $212m. By contrast, the Wynn Macau venue's revenue fell 15.3% to $524m while earnings fell 22% to $164m.
Both properties reported significant declines in VIP gambling turnover, with Wynn Palace down 18% to $12.6b and Wynn Macau tumbling 40.3% to $10.2b. A reprieve of sorts came via Wynn Palace's 3.91% VIP win rate, a full 1.3 points higher than the year before and well above the normal 2.7-3.0% range, while Wynn Macau's win rate rose 0.3 points to 2.9%.
Mass market gaming table drop and win were up at both Wynn Palace and Wynn Macau, while slot machine handle and win declined at both properties. Non-gaming revenue was up 6.2% to $103.4m at Wynn Palace while Wynn Macau's figure fell 7% to $73.6m.
In Las Vegas, revenue was down 7% to $401m while earnings fell 24% to $108.3m. Slots revenue was up 10.7% to $54.5m but table games were off nearly 28% to $111.4m and non-gaming revenue slipped 2.5% to $289.3m.
MACAU VIPS AWOL, POSSIBLE BOSTON OPENING DELAY
Speaking on the analyst call, Wynn CEO Matt Maddox admitted that the Macau VIP business was in the dumps while the premium mass segment remained "choppy." Maddox said Wynn had "definitely lost some share" in both premium and base mass to its Macau competitors during the quarter.
Maddox blamed Wynn's Vegas problems on baccarat volume falling "quite significantly," and things would have been much worse had Wynn Las Vegas' new president Marilyn Spiegel not put her focus on boosting the non-baccarat table business. Spiegel also said the company's recent decision to waive parking fees had been "so well received."
Maddox staked out an early lead for understatement of the year by claiming that the company had experienced "some turmoil over the last 15 months." The company was recently fined $35m – and Maddox personally fined an additional $500k – by Massachusetts gaming regulators for "systemic failures and pervasive culture of non-disclosure" regarding the antics of their founder and former CEO, who was forced to resign last year amid a rising tide of sexual harassment allegations.
Maddox said the company was still considering whether to appeal some of the license conditions laid down by the Massachusetts Gaming Commission in last week's regulatory ruling, while suggesting that the company's new $2.6b Encore Boston Harbor property might not open as scheduled on June 23. Maddox said the opening might be delayed "a week or two" to ensure everything is just so.