U.K.-based Ladbrokes is coming under fire by a growing number of gamblers and this has the potential to spill over into channels. The sportsbook is being accused of manipulating the sports gambling industry by coercing certain gamblers to bet more while making it virtually impossible for others to place a bet. If any rigging took place, gambling regulators will have a field day with the company, especially in light of the attention the industry is currently receiving.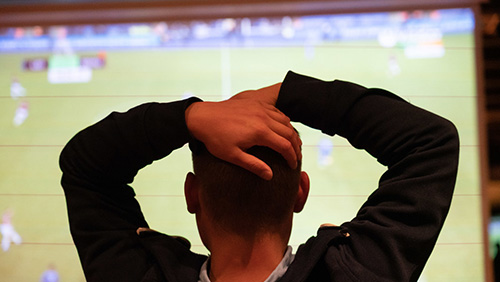 According to a report by the Daily Record, Ladbrokes successfully profiled gamblers and shut down the accounts of those bettors who proved to be proficient at the activity. At the same time, the company was profiling less skilled gamblers and targeted them in order to convince them to bet more. According to the Sunday Mail, it was able to get its hands on inside documents that conclusively proves what was going on behind closed doors.
The Scottish media outlet asserts that Ladbrokes has been conducting "client risk" assessments in order to create profiles on accounts use a "stake factor band." VIP or HVC clients (HVC possibly referring to High Value Customer) have been encouraged to wager up to five times the amount they initially intended, coerced by Ladbrokes use of promotional free bets, complimentary tickets and special odds. In some instances, customers have even been given cash-back offers after incurring significant losses in order to keep them gambling.
At the opposite end, those who were winning saw their wager options and amounts severely limited.
The documents uncovered by the media outlet assert, "Client Risk is responsible for assessing customers and allocating an appropriate Stake Factor, where SF is an indication of customer value." They add that the Stake Factor" is used to determine the percentage of a standard bet that is allowed by a customer. New accounts were given a rating of "1.00," allowing them to bet any amount they wanted. That rating changed quickly depending on the success of the bettor, giving Ladbrokes the ability to control how much was wagered.
Ladbrokes has reportedly said that the documents refer to an antiquated system previously used by the company, but asserts that it is no longer in place. It states, "The document you have been given is five years old and was a business spec for a third party that Ladbrokes was in conversation with at the time. It does not have any relevance to our current trading platform… A minority of customers experience restrictions on certain bets for risk management purposes. Stake factoring is a standard risk management approach used by the majority of betting operators."