March Madness proved to be extremely lucrative for sportsbooks across the country. In New Jersey, in particular, FanDuel and DraftKings enjoyed extra bonuses, with FanDuel taking a larger piece of the sports pie. The collegiate basketball tournament helped propel FanDuel ahead in the race and it doesn't appear that its lead is going to slip anytime soon.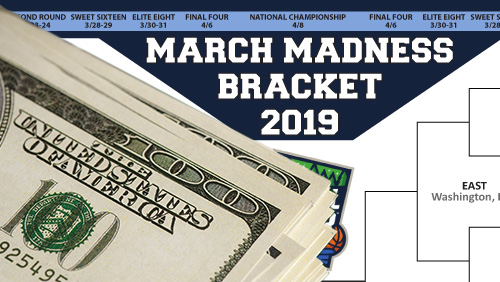 DraftKings was the first to offer a sportsbook in New Jersey when it launched its operations in August. FanDuel followed a month later and both companies were out of the starting blocks. By the end of the year, they were running neck and neck.
DraftKings took the first three months that had both operators in the race. It recorded revenue of just over $20 million compared to FanDuel's $8 million to have a solid lead. In December and January, however, the lead narrowed substantially as FanDuel began to close the gap. In those two months, DraftKings maintained a lead of less than $1 million, a huge jump forward for FanDuel.
Now, FanDuel has pulled ahead. In February, FanDuel's sportsbook operations earned $6.86 million—DraftKings only picked up $3.72 million. March, driven by March Madness, saw FanDuel reach $13.22 million compared to the $7.28 million of DraftKings.
In almost all cases, the first off the blocks is able to maintain the lead. This is true with most industries. However, FanDuel has been able to grab control due, for the most part, to geography. Its sportsbook is located at the Meadowlands Racetrack and there is no other sportsbook within a 50-mile radius. It's also the closest sportsbook to New York City, where sports gambling is still trying to find a footing.
On the other hand, DraftKings decided to begin its efforts in Atlantic City, perhaps one of the worst places to try to launch due to the extreme amount of competition. The sportsbook is located at Resorts Atlantic City, the worst performing casino in the city since 2019 got underway. The market is oversaturated and there is no way to successfully draw customers away from competitors.
Now that FanDuel has the lead, it needs to work at keeping it. This shouldn't be an impossible task, as it has a lot going for it. According to some surveys, it has a better mobile interface than that of DraftKings and its PR department is doing a great job. However, it can't let down its guard or DraftKings can come up from behind and make a surprise advance forward to regain the top spot.