For over ten years, The Drew sat empty and abandoned on the Las Vegas Strip. The 67-story structure was ultimately purchased by real estate developer Steven Witkoff, who envisioned great things for the venue. He began working on completing its construction, planning on holding the grand opening sometime during the latter half of 2020. It now looks like Witkoff may have gotten a little ahead of himself and has announced that the casino won't be ready for at least another two years.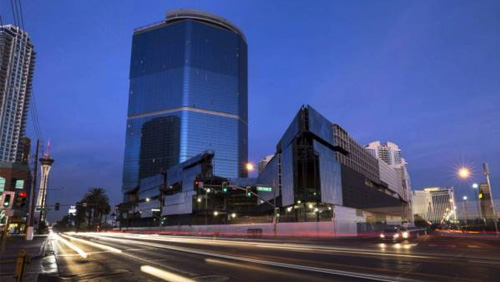 Witkoff, along with the New Valley LLC investment firm out of Miami, purchased the venue from Carl Icahn in August 2017. They paid $600 million for the property that was then known as the Fontainebleau, which Icahn had purchased out of bankruptcy in 2010 for about $150 million. The cost for renovations and refurbishment is expected to be around $3.1 billion.
The Drew is expected to offer 3,780 hotel rooms, over 5550,000 square feet of convention space and a number of retail and nightlife attractions. In speaking with the Las Vegas Review-Journal this week, he explained, "This was a chance to buy something and build at a huge discount to what it cost to build new," adding, "We are incredibly excited about being part of the Las Vegas landscape. Robust demand drivers continue to create an imbalance of hotel inventory supply and demand. The Drew is poised to not only capitalize on this imbalance, but also offer visitors a new marquee luxury resort with a distinctive, compelling concept. This is a once-in-a-lifetime opportunity for our team and our partners."
The venue is located north of two casinos owned by Wynn Resorts. Both of those have had difficulty attracting foot traffic, which is a little concerning for The Drew. However, the Las Vegas Convention Center is undergoing a massive expansion project that, when complete, will put the casino only 2,000 feet from the complex.
The area around the convention center is turning into the next big development location. The new home of the Las Vegas Raiders of the NFL is expected to draw a lot of attention and has already led to the creation of new casino and hotel projects in the area. The $4-billion Resorts World Las Vegas is also going to be a huge attraction and is located across the Las Vegas Strip from the Drew and a little to the south.
Comments